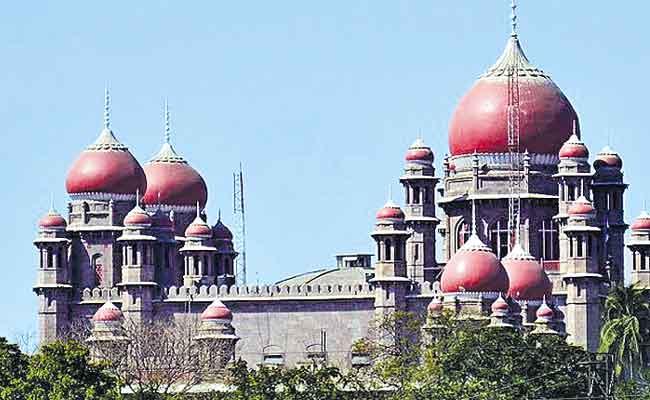 The demolition of Telangana secretariat to pave the way for the construction of an ultra-modern complex came to a halt on Friday with the state high court staying the process till Monday.
A division bench of the state high court comprising Chief Justice Raghvendra Singh Chauhan and Justice B Vijayasen Reddy on Friday temporarily stayed the demolition of existing secretariat building.
The bench issued the stay order after hearing a public interest litigation petition filed by Professor P L Vishweshwar Rao, Convenor Telangana Democratic Forum and Vice President of Telangana Jana Samithi.
The petitioner complained that the demolition of 10 blocks of the Secretariat building occupying 10 lakh square feet area was being carried out without following the due procedure of law and more specifically, the prodedure laid down under the Demolition and Construction Rules.
Chikudu Prabhaker, counsel for the petitioner also challenged construction of the new secretariat building in 7 Lakhs sq feet in the same place which is adjacent to the Hussain Sagar Lake Hyderabad as illegal.
He further voiced concerns about the possible respiratory related problems to people if demolition takes place.
He said in the existing COVID-19 situation the demolition impacts and aggravates the respiratory problems of the people living in the surroundings of the building.
The petitioner said the demolition decision is in violation of Construction and Demolition Waste Management Rules 2016, Provisions of the Epidemic Diseases Act 1897, Environment Protection Act 1986 and against the provisions of the Disaster Management Act 2005.
None of the procedures prescribed was followed and no permission was obtained from the local authorities in accordance with the Solid Waste Management Rules, said the petitioner.
The state Advocate General BS Prasad opposed the grant of stay and pointed out that all necessary permissions were taken before the demolition was taken up.
The panel then called upon the Advocate General to place the same before it and directed the matter to be listed for hearing on Monday. In the interregnum the demolition work would be stopped.
CLICK HERE!! For the In Depth Updates on all the OTT Content