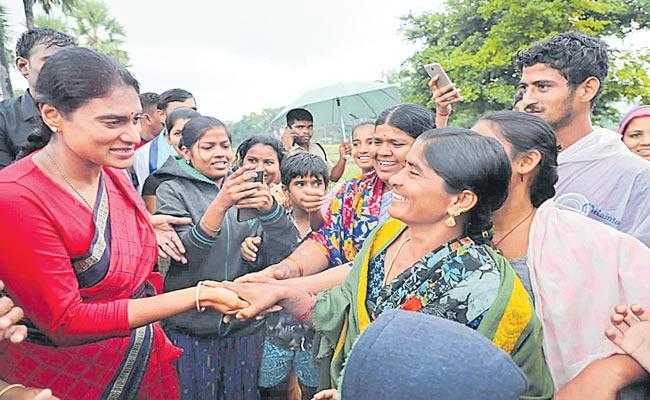 Two months after she resumed her padayatra, YSR Telangana Party president Y S Sharmila on Wednesday took yet another break from her walkathon for reasons known to her.
Sharmila, who is presently touring Sathupalli in Khammam district, decided to take a short break till May 27.
She would resume the padayatra from the same place, where she halted her padayatra, from May 28, according to party sources.
The daughter of former chief minister of combined Andhra Pradesh Y S Rajasekhar Reddy crossed the milestone of 1,006 km at Sattupalli.
During her walkathon, she has been interacting with the farmers and understanding their difficulties in getting minimum support price.
She has been making several demands such as payment of 20 percent bonus on the minimum support price, payment of Rs 25,000 as compensation to farmers who had not raised paddy during the Rabi season on a call given by chief minister K Chandrasekhar Rao etc.
On March 11, Sharmila resumed the padayatra after a long gap of four months.
She started off from Kondapakagudem village in Nalgonda district, where she had taken a break on November 10, after the stat election commission announced model code of conduct in the wake of MLC election under local bodies' quota.
By then, Sharmila had covered 150 villages spanning six assembly constituencies and she claimed that she had received huge response from the people.
Later, she resumed padayatra on May 11 and has been drawing good crowds.