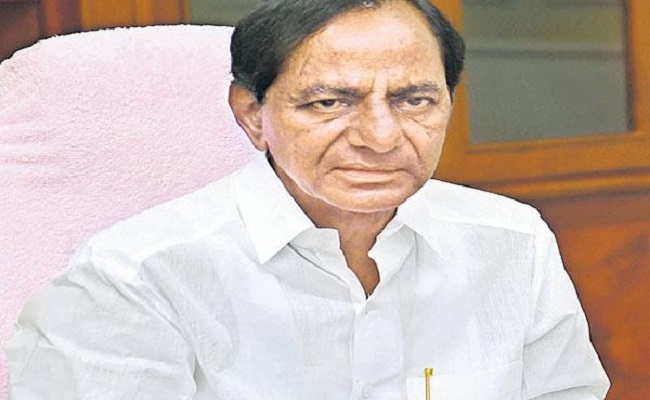 Telangana Rashtra Samithi president and chief minister K Chandrasekhar Rao is known for his penchant to perform yagnams and special pujas in various temples whenever there is an occasion.
Right from Ganapathi Homam to Sudershana Homam to Ayutha Chandi Yagam, the Telangana chief minister had performed innumerable yagams.
Perhaps, even Prime Minister Narendra Modi or Uttar Pradesh chief minister Yogi Adityanath also might not have performed so many yagams as KCR has done.
What is more important is that KCR invites top priests and Vedic pundits from various parts of the country, including Sringeri, to perform the yagams or pujas. And everything is done as per the South Indian traditions.
But a video clip showing some priests performing some weird puja at a temple in Guwahati, the capital of Assam, with KCR's portrait in the middle, has been doing rounds in the social media for the last few days.
Enquiries revealed that the puja is called "Bhagalamukhi" puja, performed in the famed Kamakhya temple of Guwahati. This was apparently done in "Vamachara" method, deviating from traditional South Indian methods.
While the regular yagams and pujas performed by KCR in Telangana are totally pious rituals with ghee and milk, the Bhagalamukhi Puja was learnt to have been performed using liquor and sacrificed meat etc. The entire puja was reportedly performed in a secret manner.
It is not exactly known whether the secret Bhagalamukhi puja was performend at the request of KCR or somebody else had performed it for KCR, wishing him success in his national political mission or for his return to power for a third successive term in Telangana.
There is also a talk that it might have been performed by KCR's detractors seeking to defeat him in the next elections.
Whatever it might be, the talk and the video has certainly generated curiosity among the people!