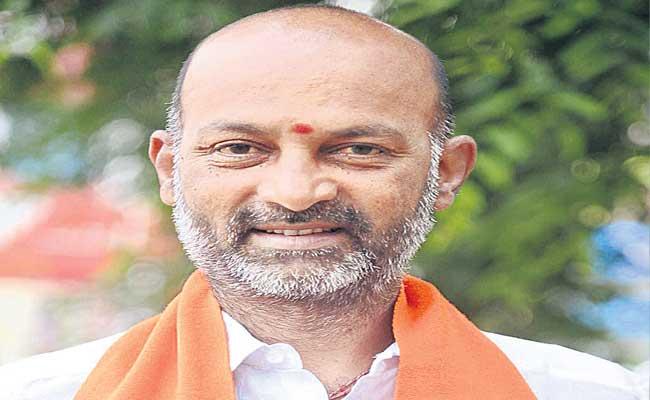 YSR Congress party government in Andhra Pradesh led by chief minister Y S Jagan Mohan Reddy government has been implementing fee reimbursement to students under Jagananna Vidya Deveena scheme for the last three years despite severe financial constraints.
But in Telangana, which is considered to be a cash-rich and revenue surplus state, the Telangana Rashtra Samithi government led by chief minister K Chandrasekhar Rao has not been releasing funds to the colleges under fee reimbursement scheme for the last two years.
This was brought to light by state Bharatiya Janata Party president Bandi Sanjay Kumar in his letter to the chief minister on Monday.
He alleged that the KCR government is due to pay Rs 4,000 crore to various colleges towards fee reimbursement scheme for students of weaker sections for the last two years.
Sanjay said more than 14 lakh students belonging to SC, ST, BC and EBC categories had been facing severe hardships due to non-payment of money to their colleges towards fee reimbursement.
He said the private college managements are bringing pressure on the students to pay their fee dues.
"Many students belonging to weaker sections are forced to sell their blood to pay their fees. It is unfortunate," he regretted.
Sanjay also said many students who had completed engineering, pharmacy, M Tech, MBA, MCA, post-graduate and other undergraduate courses were not getting their pass certificates because of the fee backlogs. Unless they pay the fees are the college managements releasing the certificates, he said.
The BJP president said many students were not being allowed to attend the classes on the ground that the government was reimbursing their fee. Many students were foregoing their jobs and admissions abroad because the college managements were not issuing their certificates due to non-payment of college fees, he alleged.
Sanjay said the indifferent attitude of the state government in releasing fee reimbursement funds was also causing severe financial stress on the college managements.
"Due to mounting debts and escalating maintenance costs, many colleges are facing a huge burden in running the colleges. Many colleges are not in a position to pay salaries to their teaching and non-teaching staff," he said.