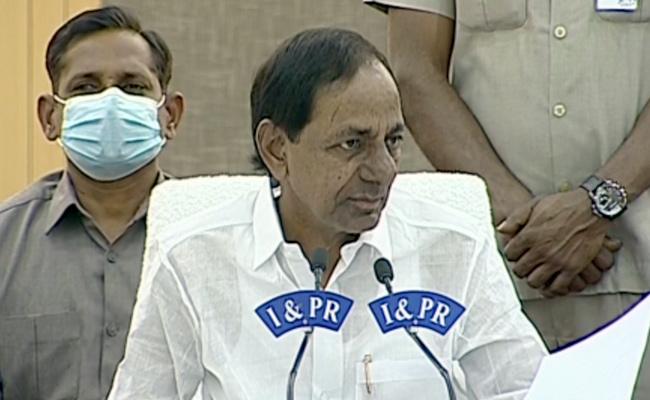 Till Tuesday evening, the information from the office of Telangana Rashtra Samithi president and chief minister K Chandrasekhar Rao was that he might not attend the meeting of opposition parties being convened by Trinamul Congress chief and West Bengal chief minister Mamata Banerjee on Presidential elections.
But the CMO leaked to the media that KCR might send his party representatives to the meeting.
Initially, it was informed that TRS secretary general and Rajya Sabha member K Kesava Rao would attend. But later, the leak was that he is sending former MP B Vinod Kumar and state energy minister G Jagadish Reddy to the meeting.
Surprisingly, in a late night development, the message to the media from the CMO was that neither KCR nor any other TRS leader would be attending the Mamata Banerjee's meeting being held at the Constitution Club in New Delhi on Wednesday to finalise a consensus candidate of the opposition for the Presidential election.
Sources said it was purely a decision of the chief minister, after listening to all the suggestions made by the party leaders.
Apparently, KCR felt that he won't like to give too much importance to the meeting convened by Mamata Banerjee, as it is giving an impression that she is leading the entire opposition.
"When KCR himself has high ambitions to play a big role at the national level, why should he play a second fiddle to Mamata Banerjee and attend a meeting called by her? If the consensus candidate of the opposition is acceptable to him, he can as well extend support to the candidate," a TRS leader said.
Secondly, KCR felt that Mamata had ignored his suggestion not to involve the Congress in the consultation process.
"I told her clearly that the Congress should not be invited to the meeting, as it will be politically embarrassing to us. Yet, she chose to call the Congress representatives," he said.
Thirdly, KCR told the party leaders that the TRS should not deviate from its policy of maintaining equi-distance with the Congress and the BJP.
The possibility of the Congress attending the meeting would send wrong signals if the TRS chose to attend the meeting.
The party leadership was also of the view that it could take a decision on supporting any candidate at a later stage, but right now it was not politically sagacious to attend the Opposition Parties meeting, the meeting felt, according to party sources.