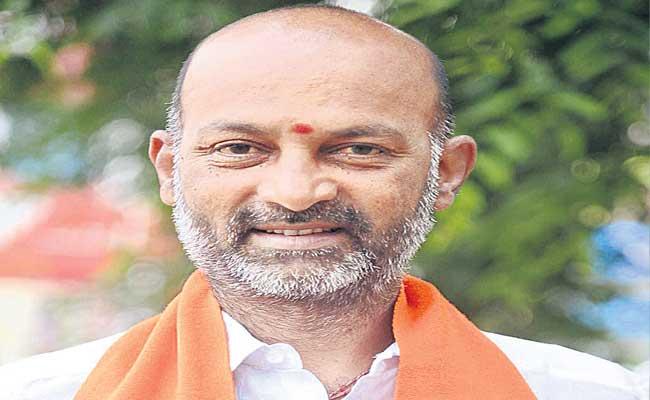 Telangana Bharatiya Janata Party president Bandi Sanjay Kumar has made it clear that there is no point in lobbying for party tickets for the next assembly elections or general elections, as the Delhi leadership will follow its own procedure to select the candidates.
BJP state president Bandi Sanjay told the party leaders coming to him with representations for party tickets that they should waste their time in lobbying for party tickets, but focus on strengthening the party at all levels.
"The selection of candidates for the assembly and Lok Sabha elections will be taken care of by the BJP national leadership and parliamentary board. Those who work hard, follow the party line and discipline and remain loyal to the party would get tickets," Sanjay said, while interacting with important leaders of the party from Kamareddy district at Praja Sangrama Yatra camp at Khanapur.
Stating that there was no place for individual-centric politics in the BJP, Sanjay said the party would definitely acknowledge the leaders who worked sincerely and seriously for the victory of the party.
"The party national leadership would not succumb to any pressure tactics or lobbying. It will take into consideration your style of functioning; your popularity and your fighting spirt before giving you tickets in the elections. Ultimately, winnability is the only criterion to give you the party tickets," he said.
The BJP president called upon the party leaders to be among the people always and put up a strong fight against the ruling Telangana Rashtra Samithi.
The state party would stand by them in the event of any troubles from the government, he assured.