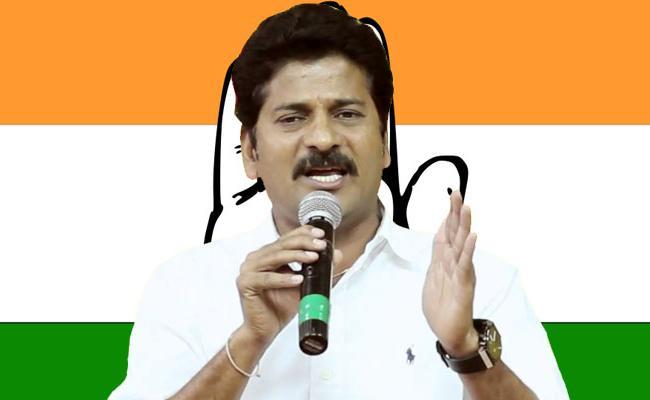 Firebrand Telangana Pradesh Congress Committee working president and Malkajgiri MP A Revanth Reddy, who doesn't leave any stone unturned in his fight against the Telangana Rashtra Samithi government, came out with yet another sensational allegation on Thursday.
According to Revanth, Hyderabad-based Indian Institute of Chemical Technology (IICT) under the Council for Scientific and Industrial Research (CSIR), has entered into a collaboration with a small-scale pharmaceutical company – Laxai Life Sciences Pvt Ltd, to manufacture drugs being used to fight against Coronavirus disease or Covid-19.
These drugs, also known as active pharmaceutical ingredients (APIs) like Umifenovir and Remdesivir, are key intermediaries of Hydroxy Chloroquin (HCQ), which has been in high demand in several countries to fight the Coronavirus. India has been supplying this HCQ to over 50 countries, including the US.
Now, the contract for making this HCQ has been given to Laxai Life Sciences which has collaborated with the IICT, following the approval from the Union cabinet. The total value of the contract for making anti-Corona drugs is said to be around Rs 10,000 crore.
Revanth Reddy said Laxai Life Sciences, which was established in 2007, doesn't have any capability to make bulk drugs, but it had taken a turnaround after 2018, when Pakala Rajendra Prasad joined the company as its managing director.
Who is this Rajendra Prasad? He is brother-in-law of TRS working president and IT minister K T Rama Rao (KTR's wife Shailima is Rajendra Prasad's brother).
"It is pretty evident that he has got the Rs 10,000 crore contract only because of the secret understanding between the TRS and the BJP at the national level," Revanth said.
He further alleged that since Laxai Life Sciences did not have enough infrastructure to make the drug, it had shown another pharma company Therapiva Pvt Limited as its partner, where the drug is manufactured.
"It also has connection with KTR's family," Revanth said.
He said he would raise the issue in Parliament and expose the nexus between the TRS and the BJP.