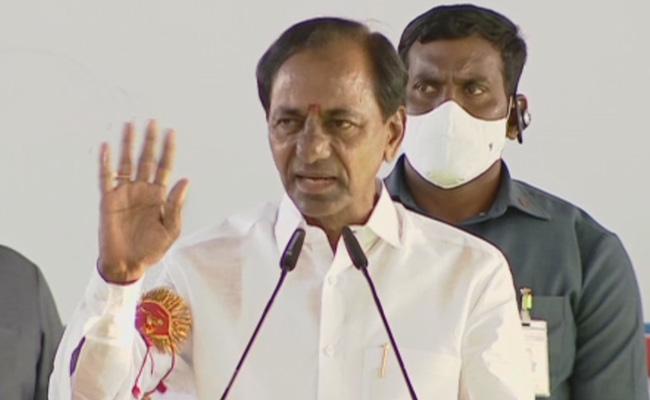 With the polling for by-elections to Huzurabad assembly seat less than a couple of weeks away, Telangana Rashtra Samithi president and chief minister K Chandrasekhar Rao came out with yet another masterstroke to get the political advantage for his party.
KCR, who has been dodging all these days the issue of paddy procurement by the state government in view of the central laws, announced on Monday that the government would purchase the entire quantity of paddy from the farmers as it had been doing over the years.
KCR held a review meeting with officials on Monday, where he decided that the government would purchase every grain of paddy this season, too, as it had done last year.
The chief minister instructed the Civil Supplies Department officials to procure Paddy through 6545 Centres that were formed last year to procure paddy.
He announced that farmers in the state should not feel worry or anxious about the paddy procurement in the state.
KCR, however, suggested to farmers to clean their paddy and ensure that it had no moisture and asked them to get the dry paddy to the procurement centres.
He said the government is taking all measures to procure the paddy as per the Minimum Support Price.
A few months ago, the Telangana chief minister categorically declared that there was no need for the state government to purchase the agriculture produce as the new farm laws were being implemented across the country, allowing the farmers to sell their crop anywhere.
He told the officials in December last that the process of sale and purchase of agriculture produce would now be left to the market, as the government cannot do it anymore.
"It is not a business organisation or trader. It is not a rice miller or a dal miller. Sale and purchase are not the responsibility of the government. It is not possible to set up a purchase centre in the village next year onwards," KCR said then.
But now with the by-election to Huzurabad round the corner, KCR once again took the U-turn and decided to purchase paddy.