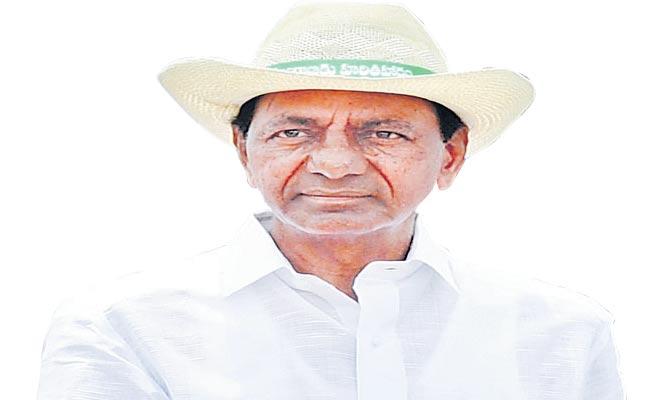 People have been hailing KCR for the way he made his attempts in containing the coronavirus in the state of Telangana.
Till yesterday, he appeared as God for millions of citizens. But suddenly people started cursing him. The reason is he announced massive pay cuts for all government employees in the state.
"The coronavirus is adversely impacting Telangana's economic situation. In this background, the state government has to act with caution and foresight," a statement from the Chief Minister's Office said.
In continuation to this, KCR also said, "The state treasury needs to get Rs 12,000 crore since 15th of March. Everything is closed now— GST, excise, petrol. So, we have no option but cutting down the salaries of MLAs and government employees. People have to cooperate in this crisis by eating half of what they were eating before".
These statements are bringing shocks to many. The pay cuts are in the percentages between 50% to 75%. The pay cuts in Police department is amounting to 60%. Even the retired employees are not immune to pay cuts in pensions.
Read: Major Cut In Telangana Staff Salaries!
Well, the center has given a pause to pay EMIs for a period of three months. There are also statements served in central level that the owners shouldn't pressurise the tenants for rents during lockdown time, which may attract legal action.
But what is the plight of some pensionless senior citizens those are living only on house rents? Should they beg for charity from their tenants?
The biggest nightmare now is what if the private sector also follows the footsteps of KCR?
Everybody will be penniless after the lockdown. Nobody can come out to spend after lifting the curfew. That will be the biggest blow to economy.
Read: Jagan more open than KCR!
"What is the greatness of Telangana State if it cannot withstand a pain of 15 days? Why to boast that it is one of the rich states in India with many MNCs and cashflow?" questions a government employee.
But there is an answer in KCR's statement that a crunch of Rs 12000 Crore and lack of other incomes is resulting in this pay cut scenario.
"What happened to the money earned through thousands of companies in Hyderabad?" questions another employee.
KCR will not mince to answer these kind of questions. He may say the world never expected this kind of situation will arise and as we are part of that world, we too didn't bother and spent every penny on welfare and development.
KCR has faced the agitation of RTC employees a few months back where a couple of employees committed suicides. But he dealt the situation with his iron will by not heeding to their demands. Now the entire state in a gloomy mood.
What can anyone do if the Father of the Telangana state himself shows his empty hands! Sad state!