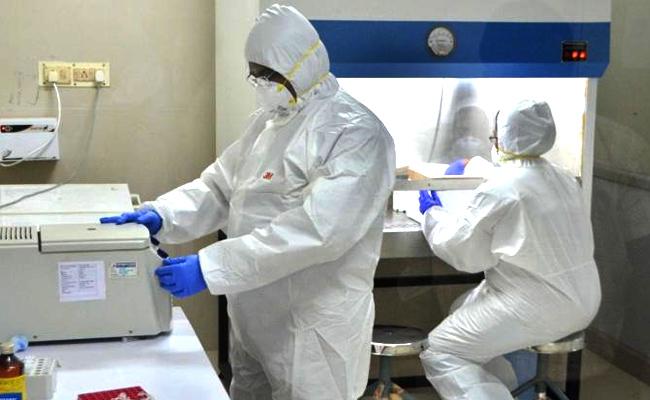 It looks like the Telangana government led by CM KCR absolutely has no faith in the private laboratories which have been permitted to conduct Covid-19 tests in the state.
It was only about 20 days ago that the Telangana government had given permission to these private labs, after getting a reprimand from the state high court. Till then, whatever figures the state medical and health department was churning out on the Covid-19 cases and deaths in the media bulletins, that used to be the final figure.
In all, there are 23 private diagnostic laboratories that have received Indian Council of Medical Research (ICMR) permission to conduct Covid-19 tests.
A majority of these private laboratories in Hyderabad had National Accreditation Board for Testing and Calibration Laboratories (NABL) certification that enabled ICMR to issue permission to take up Covid-19 tests.
But after the private labs got the permission by the state government, they were asked to upload the figures on the state government portal.
And that started making all the difference, as the positive cases started going up alarmingly, much to the concern of the KCR government.
On Friday, one of the private laboratories reported 2,672 positive cases against 3,726 total samples tested.
It would mean the positivity rate in the samples tested was as high as 71.7%. This has shocked the TRS government, which was obviously trying to suppress the figures.
The department issued a clarification stating that the abnormal positive rate reported by the private lab was a gross variation from the factual position.
"The positivity rate for a typical government or private laboratory was around 20- 25%. We suspect the test results could have been contaminated and that's why we held back those results, which will be studied in detail by an expert committee and released," director of public health G Srinivasa Rao said.
Apparently realising that several other private labs are also showing high number of positive cases, the Telangana government decided to restrict the testing in private labs.
On Saturday, it served notices on 13 private laboratories in Hyderabad which have been reporting abnormal testing results for Covid-19.
CLICK HERE!! For the In Depth Updates on all the OTT Content