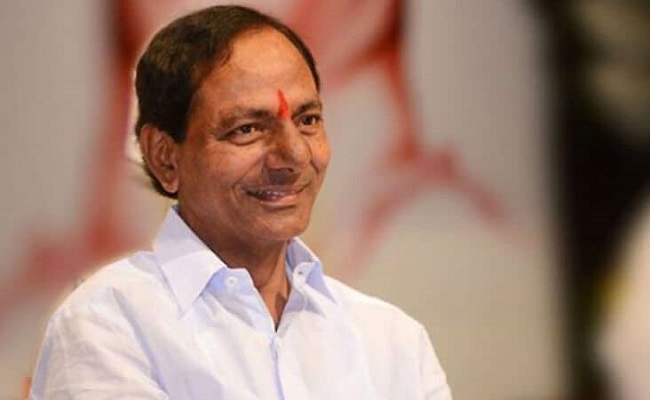 It's festive time in Andhra Pradesh. Every village and town in the state is flourishing with the Sankranti festive fervour and gaiety for the last two days.
So far so good. But this time, there is a pink colour added to the festive look in several parts of Andhra Pradesh.
Bharat Rashtra Samithi (BRS) led by Telangana chief minister K Chandrasekhar Rao has made an entry into the rural areas of Andhra, giving the festival a new look.
The BRS cadres put up banners and posters of KCR at several parts of Andhra, dominating the other political parties.
Pink flags, posters, hoardings and billboards have been erected in many districts like East Godavari, West Godavari, Srikakulam, Krishna, Guntur and Vijayawada.
Even in interior places like Yanam, Avidirevu, Kothapet, Kadiyam, Kakinada, Mummidivaram and Mukkamala, the hoardings and posters of BRS and KCR have appeared all along the roads and highways.
According to BRS sources, though the party is yet to set up its district units in Andhra, the local people are displaying their affection towards the BRS and KCR.
"Since many of their friends and relatives, who have come from Hyderabad to their native places in Andhra, a discussion has begun on the BRS activities," sources said.
They said the people are evincing keen interest in the party's proposed public meeting at Khammam. "Hectic discussions are going on the entry of BRS in Andhra Pradesh," they added.