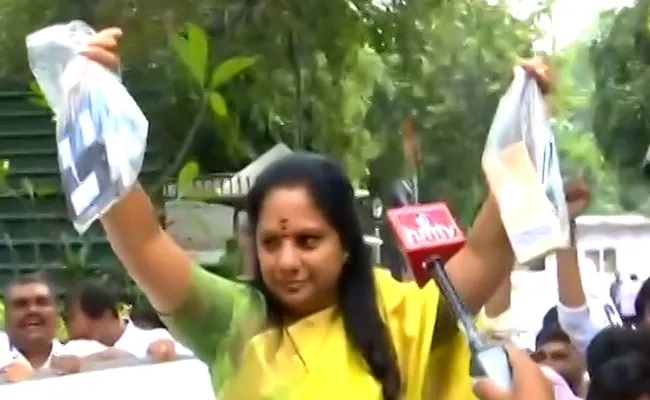 K Kavitha, a leader of the Bharat Rashtra Samithi and daughter of Telangana Chief Minister K Chandrasekhar Rao, is currently being questioned by the Enforcement Directorate for the second day in a row.
As she was heading to the agency's office, Kavitha displayed a bag of phones to her supporters and the media, claiming that they are evidence she plans to present.
The Enforcement Directorate has already apprehended 12 individuals in connection with the case, including former Delhi Deputy CM Manish Sisodia.
Sisodia has been accused of showing favoritism toward a "south group" while formulating the Delhi excise policy. His request for bail in the CBI case is set to be heard by a special court later today.
K Kavitha has alleged that there is a political plot behind the ED's summons. Her party leaders have also claimed that the probe agency has become an extension of the Bharatiya Janata Party (BJP).
Kavitha has asserted that she was summoned by the probe agency based on statements made under duress and coercion.