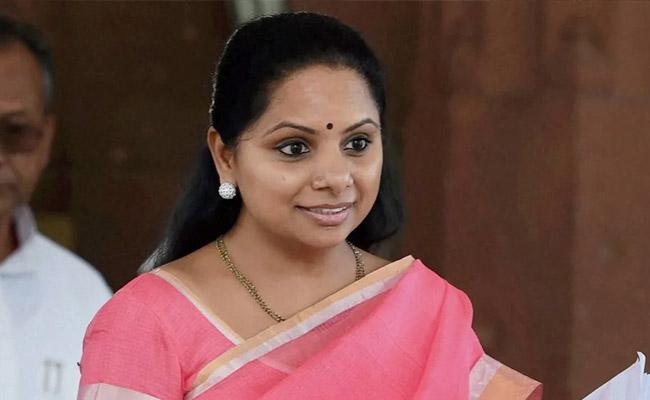 With the arrest of Hyderabad-based businessman Arun Ramachandran Pillai in the Delhi liquor scam by the Enforcement Directorate (ED) on Tuesday, all eyes are now on Kalvakuntla Kavitha, the Bharat Rashtra Samithi (BRS) MLC and daughter of Chief Minister K Chandrasekhar Rao.
The Bharatiya Janata Party (BJP) has already stepped up its campaign, saying that Kavitha will be the next target of the Central Bureau of Investigation (CBI) and Enforcement Directorate in the Delhi scam.
"Action against Kavitha is now imminent, as Pillai was none other than her representative in Indo-Spirits, a liquor company involved in the scam. The ED also named Kavitha in the chargesheet, accusing her of holding a 65% stake in the company," said Telangana BJP official spokesperson N V Subhash on Tuesday.
He said that, besides Delhi's former deputy chief minister Manish Sisodia, who is now in jail, the ED had already grilled K Kavitha, Sameer Mahendru, Vijay Nair, and Abhishek Boinpalli.
Subhash said that although BRS leaders are making a hue and cry about the liquor scam and questioning the impartiality of the investigating agency, the truth will always prevail.
"Prime Minister Narendra Modi had announced a fight against corruption, and nobody can succeed in bringing pressure to scuttle the ongoing investigation in different cases," he said.
He described the letter written to Modi by opposition parties as a "pressure tactic," as CM KCR is known for playing gimmicks to derive political gain.
Subhash said that KCR was creating a ruckus because he realized that after the arrest of former Delhi Deputy Chief Minister Manish Sisodia, his daughter would be arrested next in the alleged Delhi liquor scam.