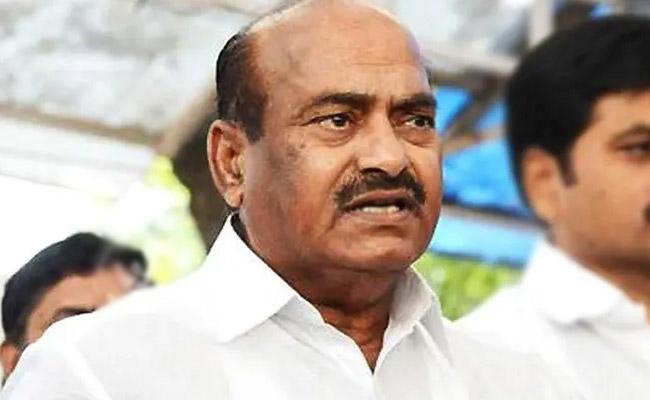 Ever since the Telugu Desam Party lost its power in 2019 elections, former Andhra Pradesh minister and senior leader from Anantapur J C Diwakar Reddy has also lost his glory. He is being viewed as a spent force in the state politics now.
Yet, Diwakar Reddy seems to be under the impression that everybody would respect him and he can barge into any place to meet anybody.
Some time back, he went to the Telangana Congress Legislature Party office in Telangana assembly and spoke non-sense, only to get a dressing down by the Congress leaders.
On Wednesday, Diwakar Reddy made an attempt to gate-crash into Pragati Bhavan, the camp office-cum-residence of Telangana chief minister K Chandrasekhar Rao in Hyderabad. But, the security personnel stopped him, saying he cannot go into the premises without prior appointment.
Naturally, it angered the senior TDP leader.
"Do you know who I am? I am the former minister of Andhra Pradesh. I have to meet KCR. If not KCR, I should meet his son K T Rama Rao," he shouted.
The security personnel politely told him that he should have an appointment to enter Pragati Bhavan. Otherwise, he should make a call to higher-ups inside and get permission for entry. Diwakar Reddy tried to call some contacts in Pragati Bhavan, but there was no response.
Yet, he argued with the police that he should be allowed inside. As he continued to create nuisance, the security personnel called Punjagutta police, who picked him up and took him to the police station. Later, he was shifted to his residence.
In the past, too, Diwakar Reddy had a meeting with KCR and KTR in the assembly. It is not exactly known why he wanted to meet them again at Pragati Bhavan on Wednesday.
"It is definitely not for politics. He might be having some issues with regard to his properties in Hyderabad," a TRS leader said.
But KCR refusing to meet Diwakar Reddy now is definitely a humiliation for the latter.