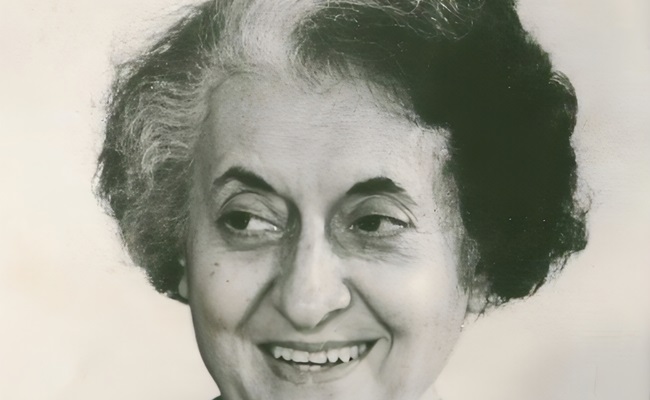 For the last few days, Bharat Rashtra Samithi president and Telangana chief minister K Chandrasekhar Rao has been taking the name of former Prime Minister Indira Gandhi to target the Congress party in his election rallies.
KCR has been accusing Indira Gandhi of killing hundreds of youths during the separate Telangana movement. He alleged that Indiramma Rajyam was a dark chapter in the history of Telangana.
"What is so great about Indiramma Rajyam? There was poverty everywhere and there used to be frequent encounter killings. Telangana also used to witness frequent communal clashes," he said.
KCR also alleged that during the Indira Gandhi regime, people had no square meals a day in Telangana and it was only after NT Rama Rao came to power and provided rice to the poor at Rs 2 a kg, the poor was able to eat.
Well, not many people in the present generation know about Indira Gandhi and her connection with Telangana.
She had once represented Medak parliamentary constituency in 1980 and old generation people still recall how she introduced weaker section housing scheme and minimum support price for the paddy.
There are hardly any voters who belonged to that generation. Yet, KCR chose to recall Indira Gandhi's era and attacking her in a bid to run down the Congress.
Reason: the Congress leaders are invoking Indira Gandhi's name during the election campaign. Especially Priyanka Gandhi, who resembles her grandmother in look and talk, has been attracting older generation people with her road shows.
Even the middle-aged people might not have seen Indira Gandhi much, but they are familiar with her name because of the welfare schemes launched on her name by former chief minister Y S Rajasekhar Reddy.
Coincidence is that Priyanka recalled Indira Gandhi's services to Telangana on November 19, the birth anniversary of the former Prime Minister.
"Indira was an MP from Medak when she was assassinated in 1984. So, she died as a Telangana daughter," Priyanka said.
Apparently, the Congress wants to kick up the Telangana sentiment linking it with Indira Gandhi. That is why, KCR chose to shoot back at the Congress and Indira Gandhi.
But PCC chief Revanth Reddy did not lose an opportunity. He pointed out that it was because of Indira Gandhi, KCR got his political life as a Congress worker.
"It was because of Indira Gandhi, KCR could become a single-window committee chairman. Now, he has the audacity to criticise Indira Gandhi," Revanth said.