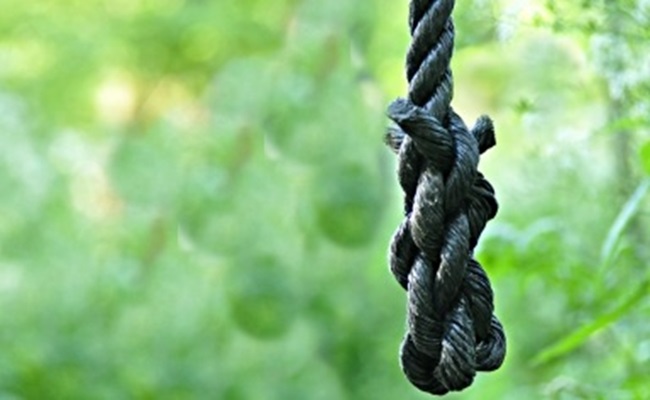 In a shocking incident, a couple hanged their four-year-old daughter before committing suicide in Hyderabad.
The incident occurred in the Musheerabad area of the city.
Sai Krishna and Chitrakala hanged their daughter Tejaswi before killing themselves by hanging at their rented house in Gangaputra colony.
The incident came to light on Friday morning when a neighbour knocked at the door in the morning but there was no response. He alerted the police, who broke open the door to find all three hanging.
The couple, hailing from Andhra Pradesh, wrote on the walls about the reason for taking the extreme step.
Chitrakala was sacked from her job in a private organisation due to allegations of misappropriation of funds. She alleged that injustice was done to her and despite her pleas at the highest level, justice was not done.
Sai Krishna was working as a driver in an app-based service. Police suspect the couple resorted to the extreme step on Thursday.
Police shifted the bodies to the Gandhi Hospital for autopsy and took up investigation.