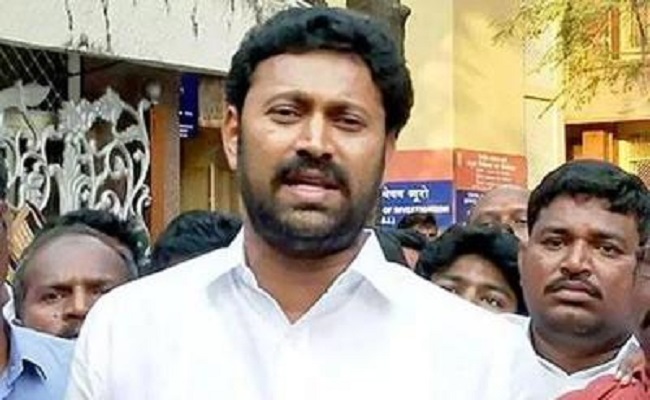 The Telangana High Court adjourned, to Friday, the hearing on Kadapa MP Y.S. Avinash Reddy's anticipatory bail petition in former Andhra Pradesh minister Y.S. Vivekandnda Reddy's murder case.
The special vacation bench of the High Court, which took the case towards the end of the working hours, decided to take it up as the first case on Friday.
Justice M. Laxman, on behalf of the bench, wanted to know from the Central Bureau of Investigation (CBI) counsel as to how long it would take for him to submit his arguments.
The CBI counsel replied it would take about an hour.
When the judge wanted to know from lawyers of Avinash Reddy and Vivekananda Reddy's daughter Sunitha Reddy, they submitted that it would depend on the arguments put forth by the other parties.
The court then decided to adjourn the hearing to Friday.
The Supreme Court had on Tuesday expressed displeasure over the delay on the part of the Telangana High Court in deciding Avinash Reddy's anticipatory bail petition.
It directed a vacation bench of the high court to take up the matter on Thursday.
Meanwhile, Avinash Reddy, who is a cousin of Andhra Pradesh chief minister Y.S. Jaganmohan Reddy, remained at Viswabharati Hospital where his mother was undergoing treatment for a heart ailment.
He has already written to the CBI seeking exemption from appearance time till May 27 in view of his mother's condition.
The MP had not appeared before the CBI on May 16 and May 19 in Hyderabad. On May 16, he cited prior fixed official engagements in Pulivendula as the reason and sought four days' time.
On May 19, he conveyed to the CBI that he would not be able to appear before it as his mother took ill.
The MP, who was in Hyderabad, left for his home town Pulivendula in Kadapa district and got his mother admitted to a Kurnool hospital. Since then he has been staying at the hospital.
The central agency had issued a fresh notice on May 19, directing him to appear before it at its Hyderabad office on May 22.
However, the MP once again expressed his inability to appear due to his mother's poor health.
Vivekananda Reddy, brother of former Chief Minister Y.S. Rajasekhara Reddy, uncle of Jagan Mohan Reddy, was murdered at his residence in Pulivendula on March 15, 2019, weeks before the elections.
Last month, the CBI arrested Avinash Reddy's father Y.S. Bhaskar Reddy, a cousin of Rajasekhara Reddy.
The agency told the court during the hearing on multiple occasions that Bhaskar Reddy, Avinash Reddy and their follower Devireddy Shiva Shankar Reddy hatched a conspiracy to murder Vivekananda Reddy as he had opposed the Kadapa Lok Sabha ticket to Avinash Reddy.
Avinash Reddy has denied the allegations against him and his father and alleged that the CBI ignored several key facts in the case.