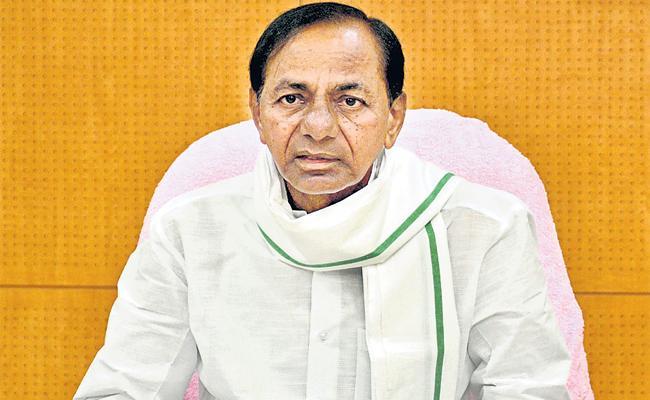 Even as the Bharatiya Janata Party is gearing up to face yet another major electoral battle in Telangana with by-election to Munugode assembly seat in Nalgonda district, the Election Commission of India has dampened its spirits.
On Thursday, the EC dampened the spirits of the BJP, which is planning to campaign against the alleged eight years of misrule of Telangana Rashtra Samithi president and chief minister K Chandrasekhar Rao.
The EC rejected an application of the Telangana BJP to publish posters, booklets, banners and other publicity material with the slogan of "Salu Dora-Selavu Dora" (Enough boss, Bye-bye boss) using KCR's pictures, saying that countdown has begun for the rule of the TRS chief.
The EC raised strong objection to the BJP publicity material stating that it would amount to personal attack on the chief minister. A political party can campaign its own programmes and policies, but not personally attacking the other party leaders.
The EC decision will definitely be a dampener for the Telangana BJP, which has already begun massive campaign in Munugode assembly constituency, which will go to polls shortly to fill up the vacancy arising out of the resignation of sitting MLA Komatireddy Rajagopal Reddy.
It may be mentioned that the BJP had placed a hoarding outside its state headquarters displaying a countdown for the chief minister to quit, with the tag line "salu Dora, selavu Dora (enough, boss; goodbye, boss), ahead of the BJP national executive meeting held on July 2 and 3.
The TRS also launched a counter-campaign against the BJP by putting up huge hoardings across the state with the hashtag "Bye Bye Modi." The hoardings questioned the Prime Minister over unemployment, demonetisation, pandemic, agrarian crisis, economy, and Agnipath scheme etc.
The posters had the tag line "Salu Modi, Sampaku Modi' (Enough, Modi. Don't kill people, Modi).
Hoardings have also emerged with tag lines "Beware of Modi and KCR. ByeByeModi. ByeByeKCR". These hoardings, reportedly put up by Congress supporters, appeared to tell voters that both the prime minister and the chief minister were fooling the public and needed to be thrown out of power.