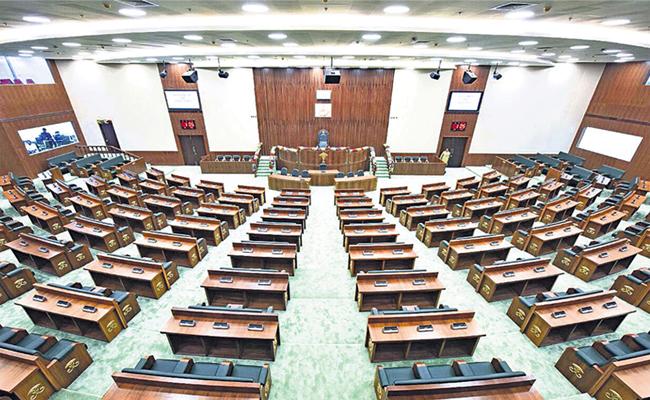 It looks like the Bharatiya Janata Party-led National Democratic Alliance government at the Centre had given a green signal to the abolition of Andhra Pradesh state legislative council, honouring friendly relations with the YSR Congress government in the state.
According to reports from New Delhi, the Centre is most likely to adopt a legislation in Parliament on the abolition of AP legislative council during the ongoing budget session itself. The law ministry is said to be processing the bill at a quick pace.
Apparently, Union home minister Amit Shah and law minister P Ravishankar Prasad had given an assurance to YSRC president and chief minister Y S Jagan Mohan Reddy to this effect during his recent visit to New Delhi.
Unless there are any other emergency situation, the bill will be introduced this session or at least in the coming session.
Sources said it was only after Jagan got a firm assurance from the Centre on the council abolition that he had decided to nominate senior ministers and MLCs Pilli Subhash Chandra Bose and Mopidevi Venkataramana to Rajya Sabha.
"If he had got the indication that the bill is going to be delayed indefinitely, he would not have chosen some other candidates for RS and continued the two MLCs," an analyst said.
The only point of interest is whether the two Rajya Sabha members would be continued as ministers.
Sources said Pilli and Mopidevi would have to resign from their MLC posts, but could continue as ministers for a period of six months.
However, Jagan is unlikely to retain them in the cabinet and might ask them to quit their minister posts as well, sources said.