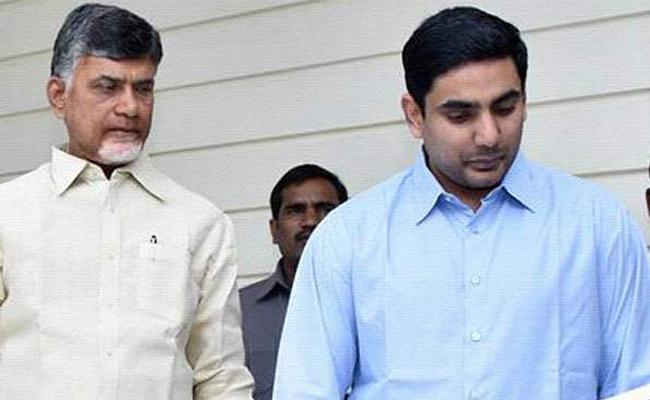 Kalyanadurgam police in Anantapur district of Andhra Pradesh have booked a case against Telugu Desam Party president and former chief minister N Chandrababu Naidu and party general secretary Nara Lokesh for making false allegations against the police holding them responsible for the death of a baby girl due to traffic restrictions in Kalyanadurgam on April 15.
The case was booked following a complaint lodged by YSR Congress party Kalyanadurgam mandal convenor Bhaskar Reddy.
He alleged that Naidu and Lokesh had created a hatred among the people towards the government and differences between the people and the police.
Naidu, in his social media posting, alleged that a one-year old child had died due to traffic obstruction caused by the rally of newly-inducted minister K V Usha Sricharan in Kalyanadurgam in Anantapur district on Friday.
The TDP chief termed it as unpardonable that the Ministers' rallies were being given priority over and above the life of an infant being taken for emergency medical treatment.
"How could the police obstruct the child from being rushed to the hospital in the name of traffic regulation for the Minister's rally?" he asked.
Lokesh, in a separate statement, held the police over-action responsible for the death of the child. He called the infant's tragic death a 'murder committed by the Minister and the police.
The YSRC leader said the tweets by Naidu and Lokesh went viral in the social media, which was circulated by other TDP workers.
He demanded that the police book a case against Naidu and others who made the incident viral.