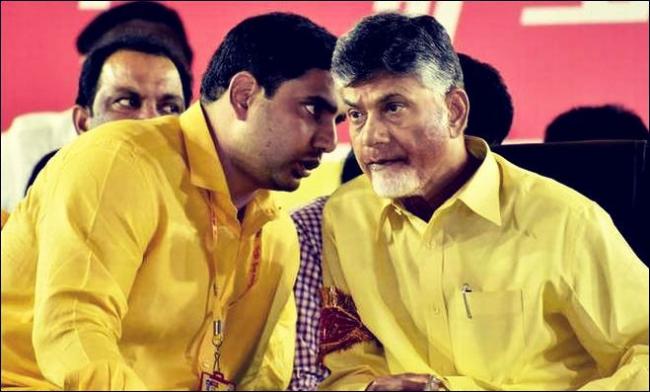 Telugu Desam Party, which has been facing a virtual identity crisis after losing power to YSR Congress party in the last assembly elections, is making an attempt to stay alive in Telangana as well.
Though the TDP has a huge party office in Hyderabad, it has little presence there politically. Yet, the party has forced its Telangana unit to put up candidates in as many as 106 out of 150 divisions in the ongoing elections to Greater Hyderabad Municipal Corporation elections.
Obviously, it is an attempt by the party to prove its existence, even if it is marginal, in Telangana as well or at least in Hyderabad, which TDP president N Chandrababu Naidu always claims to have developed during his stint as the chief minister of combined Andhra Pradesh between 1995 and 2004.
Though almost the major parties including the Telangana Rashtra Samithi, Bharatiya Janata Party and the Congress have been indulging in high-decibel campaign for their respective candidates in the GHMC polls, there has been complete silence in the TDP camp.
The Telangana TDP leaders have quietly released their party manifesto, but neither Naidu nor his son Lokesh has made any attempt so far to make an appeal to the voters to vote for their candidates.
Neither of them has come to the party office, which is hardly a couple of kilometres from their house.
It appears they have left everything to the Telangana TDP as if they have no responsibility to ensure the victory of their candidates.
One fails to understand whether Naidu and Lokesh are scared of Chandrababu Naidu or they have already resigned to the defeat of the party in the elections.
It is doubtful whether Naidu or Lokesh or for that matter actor Balakrishna have any plans to campaign for the TDP in the GHMC polls.
Hardly six days are left for the campaign and even if Naidu decides to campaign, he cannot tour even half of the divisions.
Naidu might be either afraid of KCR or having a secret understanding the BJP. Yet, the pro-TDP media doesn't utter a word about this strange strategy of the TDP bosses.
Instead, they are writing stories against YSR Congress party not contesting the GHMC elections, despite the fact that the YSRC doesn't have much presence in Telangana!
Click Here for Latest Direct-to-OTT Releases (List Updates Daily)