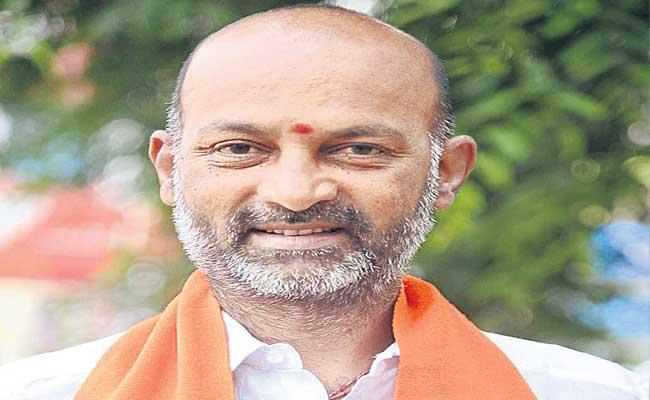 Telangana Bharatiya Janata Party president Bandi Sanjay is focussing more on playing the communal card to the hilt, rather than talking about the real public issues, to attract the Hindu voters.
The latest issue that Sanjay is talking about the arrest of four suspected activists of Popular Front of India (PFI), a Kerala-based Muslim organisation, in parts of Telangana and Andhra Pradesh.
The NIA arrested these four people in Nizamabad, Hyderabad and Nellore and got them remanded to judicial custody. As of now, the NIA has not seized any lethal weapons from them, except some material used in Karate training and the alleged Jihadi literature.
But Sanjay sought to project them as the terrorist elements out to massacre Hindus. On Wednesday, he alleged at a public meeting as part of his padayatra that these PFI activists are conspiring to convert India into an Islamic nation by 2040.
He alleged that these terrorist elements had the backing of the ruling Telangana Rashtra Samithi and the All India Majlis-e-Ittehad-ul Muslimeen (AIMIM) in expanding their network in Telangana.
Sanjay went on to say that the PFI extremists, known for beheading the Hindus in other parts of the country, were conspiring to create terror in Telangana by indulging in bomb explosions.
"The PFI, which is a banned organisation all over the country, is operating with the blessings of the AIMIM leaders and it was the TRS government which is responsible for the expansion of this extremist organisation. Some TRS leaders are patronising the PFI by providing funds to it," he alleged.
Sanjay sought to know why Telangana chief minister K Chandrasekhar Rao was in his slumber till the National Investigation Agency (NIA) conducted raids on the PFI extremists, who were operating under the guise of gym instructors and voluntary organisations.
But the fact was that the PFI activists were first arrested by the Nizamabad police in August and handed over the case to the NIA later, because it involved the UAPA Act.
Yet, Sanjay made every effort to gain political mileage by exploiting the arrest of a few small-time supporters of the PFI.