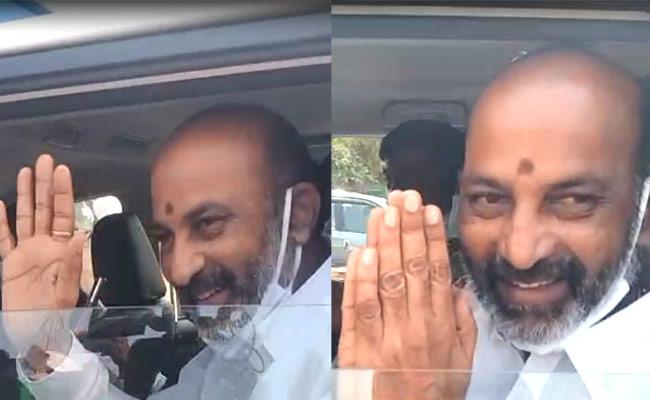 The Telangana police on Friday arrested state Bharatiya Janata Party president Bandi Sanjay Kumar, while he was leading a delegation of the party leaders and media to the temple town of Basar to express solidarity with the students of the IIIT, who have been protesting against lack of facilities and teaching staff in the institution.
The police obstructed the convoy of Sanjay at Bhiknoor toll plaza and surrounded him. They said there was no permission for him to go to Basar in view of the tense situation.
The BJP president and others insisted that they would definitely go to Basar and they squatted on the highway to register their protest. As a result, the police took him and others into custody and shifted them to the Bhiknoor police station.
Sanjay wondered what was the crime in going to Basar and understand the problems being faced by the students. He fired at the university authorities for disconnecting drinking water and power supply to the institution.
He said the situation would not have arisen had the chief minister intervened and resolved the basic issues of the students. He insisted that he would go to Basar to extend solidarity with the agitating students.