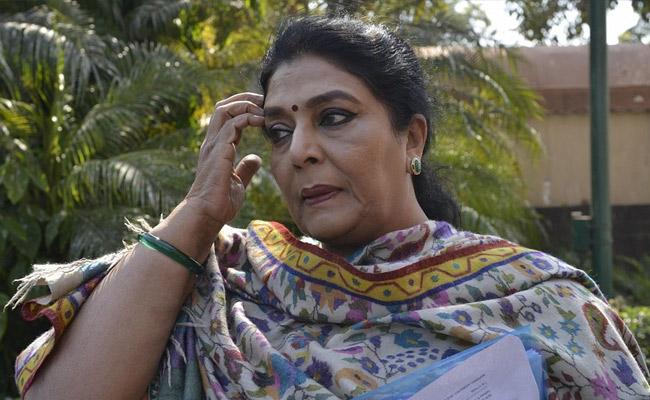 Renuka Chowdhary is the surprise character in Amaravathi Movement who came up with firing shots on Kodali Nani and the YSRCP government.
No one knows what size of land she or her binamis hold in this region.
Saying that Kodali Nani was a lorry cleaner when she was a corporator, she challenged that she would contest from Gudivada against Kodali Nani in the coming elections.
Well, contesting from which party? Many got a doubt but that is from Congress itself.
In fact, seeing her in the Amaravathi movement many assumed that she got baptized to TDP. But that's not so. She adheres to Congress.
As Renuka 'Chowdhary' from Congress, Sujana 'Chowdhary' from BJP and some other leaders from Communist party with the same suffix to the names openly supported Amaravathi Movement, the people of other communities started seeing it in a community color.
The seriousness was lost and it appeared as if a 'Kammunity' had been fighting for its own vested interests in Amaravati zone.
Coming back to Renuka Chowdhary, she also said that she never contested as an MLA earlier but for the first time wishes to show her might from Gudivada Assembly Constituency. That means, she decided to fight with Kodali Nani.
In this entire scenario will Chandrababu support Renuka Chowdary's decision? Will he campaign for her as she campaigned for his Amaravathi Movement? Will Chandrababu keep his party ideologies away with this Chowdhary-Chowdhary love? Will he leave the constituency to Congress without fielding the TDP candidate?
All these questions have to be answered by Chandrababu himself. Renuka Chowdhary's latest statements on this are hilarious and entertaining.
Sandhya Avirneni