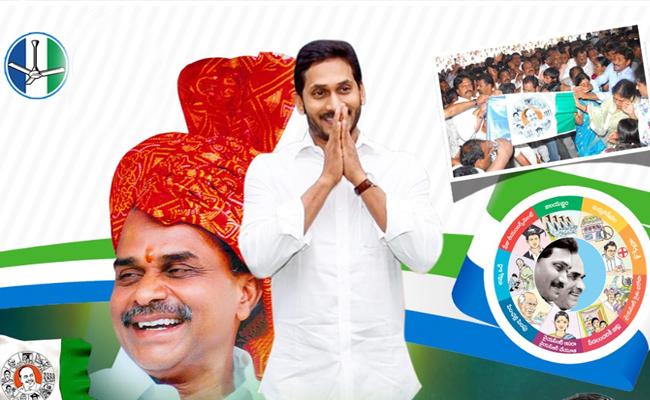 In some aspects YS Jagan Mohan Reddy is proving to be more righteous than his father YS Rajasekhara Reddy. In fact, history knows how YSR protected Balakrishna in the shooting episode involving Bellamkonda Suresh and Astrologer Satyanarayana Chowdary. The only saving grace for Balayya that time was that none of the victims succumbed to death.
YSR was the Chief Minister at that time. Had he wished and allowed the law and order to do its duty, Balakrishna or any other culprit would have been arrested and kept in jail. Well, that's the minimum thing that happens to any common man. But so far none was arrested in that shooting case leaving many doubts to the public.
YSR saved even a person from the opponent's coterie on the request of Chandrababu. The case was diluted in due course of time and that was almost forgotten.
Chandrababu Naidu in his regime didn't hold any gratitude for YSR for his act (though not lawful) but worked towards the imprisonment of YS Jagan Mohan Reddy with multiple cases. Well, that's the nature of Chandrababu.
Coming to Chandrababu's regime, he didn't move the law to arrest Chintamaneni though he physically attacked Lady MRO Vanajakshi. Had that been done by a common man, he would have been arrested by She Teams and sent behind the bars. But Chandrababu saved the criminal who was on his side.
Chandrababu also protected Bonda Uma's son when he committed a road accident and backed KE in Kurnool in the murder of YSRCP leader Narayana Reddy.
There were no incidents of arrests of TDP leaders when Chandrababu was the Chief Minister. He never allows the people of his caste getting arrested though they are in other parties.
Chandrababu cried foul when Kollu Ravindra, the former TDP Minister was arrested in a murder case a few years ago stating that it was revenge politics of YS Jagan. He also backed the arrested TDP leaders like Atchen Naidu, JC Prabhakar Reddy, Devineni Uma and Narayana.
So here, we should underline that Chandrababu protected his criminals against law while YSR protected even an enemy from the law if begged.
But YS Jagan Mohan Reddy never stops the law and order to do its duty.
Freshly YSRCP MLC Anantha Babu was arrested in the murder of his driver. Similarly YS Jagan's cousin Konda Reddy was also arrested in the case of intimidating a contractor. That's YS Jagan Mohan Reddy's obedience to law.
He didn't even stop CBI to do its job in the case of YS Vivekananda Reddy's murder. Some arrests are happening in this regard but YS Jagan Mohan Reddy is not bothering and letting the law and order do its duty. It should be recalled that Chandrababu in his regime didn't allow CBI to step into the state on certain issues.
Samyuktha Dantuluri