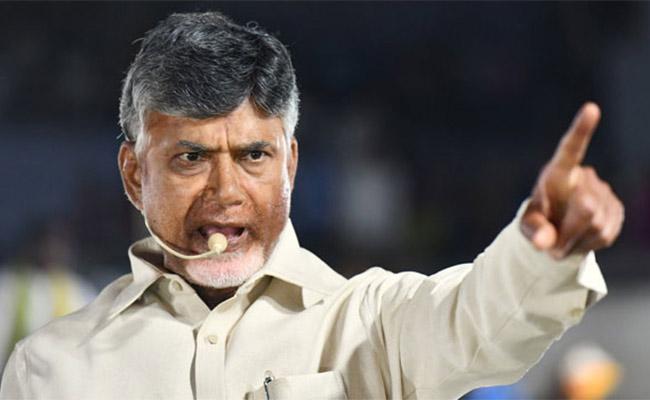 Chandrababu Naidu has been struggling to create artificial hype for his drowning party for quite some time.
To give a color that his party has enough of a following in Telangana and impress BJP at the Center, he called on for the Khammam meeting and made some hungama. But there has been no response from BJP and the total effort has gone in vain. It also proved to be a gross wastage of funds.
Then the stampede in Kandukur killed 8 people much to the chagrin of people. Within no time, even a TDP NRI's free saree distribution event in Guntur killed three women for which Chandrababu was the Chief Guest.
Not almenting for the deaths of the people, TDP leaders like Bonda Uma attempted to divert it as YSRCP sponsored murders. This blatant and unconvincing verbal diarrhea of yellow members like Bonda Uma infuriated the people much.
In spite of these mishaps and despite releasing a GO on curtailing public rallies on roads, Chandrababu attempted to do hungama in Kuppam which has clearly exposed his bloodthirsty desire for power.
In addition to this a Kamma-Kapu feud took place in Dallas leading to the arrest of a TDP fanatic named Chekuri Koteswara Rao. This has ruptured the relationship between TDP and Janasena groups.
Sources say that Chekuri retained his Indian Passport by not getting the US Citizenship all these years, only with a desire to get Narasaraopet MLA Ticket.
Apart from this two TDP NRIs Nellore Janardana Chowdary and Barma Sivanarayana Chowdary were caught in a security fraud offence of an insider trading deal between the listed companies in the USA making them face a punishment of 25 years in prison.
As the major part of funding for TDP happens from the USA, the party bigwigs are in tension now as some of their cash cows are going behind bars for committing financial crimes.
All in all, Chandrababu is seeing the worst phase of his life. Wherever he aims at and shoots, is getting backfired and everything is yielding negative results.
Kiran Sharma