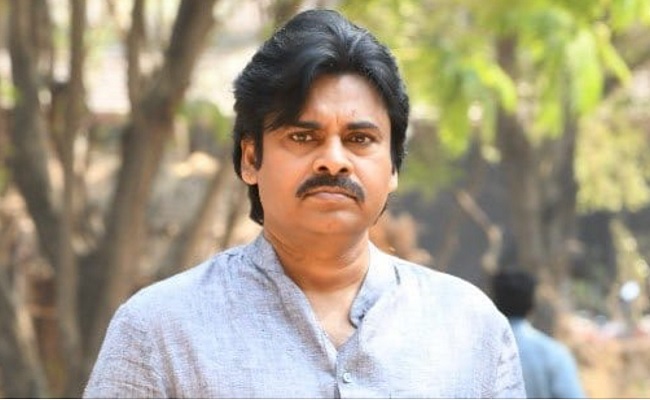 Pawan Kalyan is first known to this world only as the younger brother of Chiranjeevi. Using the stardom of his brother he debuted into films and tried his luck. The luck smiled at him and he continued. But whenever he wanted to make a film with his own talent, that turned out to be the biggest disaster. All the credit of his career goes only to his directors.
His marital life is also peculiar. He loved a girl when the settlements were happening after the divorce from his first marriage. He made her pregnant and then married. After a while, he deserted her and got hooked on some other. He's the man with no marital pressure but only 'pleasure'.
Coming to politics, he made some presence felt between Modi and Chandrababu. As long as Babu was in power he didn't even find the need to work in films. Babu used to arrange his charter flights and red carpet welcomes. But as soon as Babu lost in 2019, Pawan began to work in films again stating that he has to earn for his living. The question is how he lived without doing much of the films in Babu's regime and with what confidence he announced his retirement? He has Nadendla Manohar to take care of his political appointments and assignments.
Coming to films, he has Trivikram to see his dates and listen to stories. Pawan has been taking Crores of rupees as remuneration. But he is not ready to work hard and toil much. He said 'no' to heavy fights and rope stunts in Harihara Veera Mallu. So everything was changed by the makers in accordance with Pawan's demand.
There are no songs and fights in People Media's film. All that he had to do is only tell a few dialogues. But the remuneration is full!
He has no songs in Sujith's film as well. Though there are fights they are all gunshots but not something to do with brawn.
Thus, without sweating out he is minting Rs 50 Cr per film.
Lokesh is struggling a lot with the walkathon. But Pawan is depending on his motor vehicle Varahi without getting exhausted much. If Jagan wins he continues to do the same kind of films without any tiresomeness. If Chandrababu wins, he will become a bigger Sukhajeevi.
Kiran Sharma