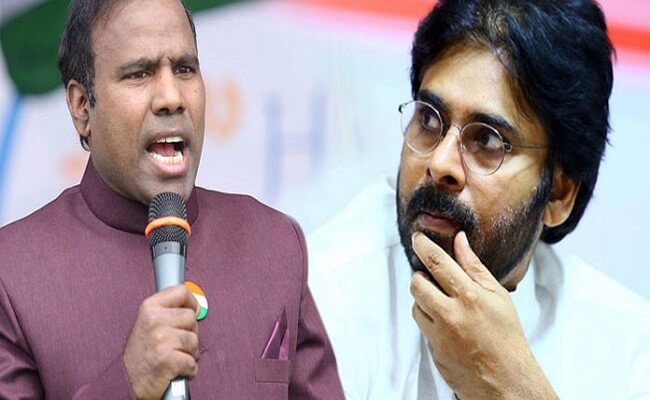 The first thing that anybody likes in a leader is his confidence and physical endurance. Pawan Kalyan has neither of the two. His confidence levels are so low that he cannot say that he would be the next CM of Andhra Pradesh. He works like a sidekick to Chandrababu Naidu with a goal of making him the Chief Minister. He looks so low, dull and lost for quite a long time but suddenly comes up and gives some performance and again rests in the shotgap. He works in politics like in films.
On the other hand he has no physical endurance to do padayatra. He has shown his martial art skills in the initial days of career breaking the bricks and boards but now he is not even able to walk a marathon. He has shown his utter tiredness while walking in Vijayawada sometime back.
Here he needs to take a spoon of confidence and physical endurance from two heads of other political parties. One is KA Paul of Prapancha Shanti Party and the other is Sharmila of YSRTP.
KA Paul lives in his own paradise but boasts his confidence without any hesitation. He voices out his opinion as per his own ideology. He never reads out the scripts given by others. Though it sounds overambitious, he says that he is the next CM of Telangana.
Coming to Sharmila, she keeps on continuing her padayatra meeting people. She hardly minds about media coverage and the support from other party heads. She walked hundreds of miles so comfortably.
Pawan Kalyan should take at least 1% of KA Paul's confidence and 1% of Sharmila's endurance at least to show himself relevant as a leader. But unfortunately he is relying on the so-called fans and the support of TDP. Both are inorganic and not in his hands. This proves that Pawan is not a self luminous leader. He has no mettle in him to grow on his own.
Samyukta Dantuluri