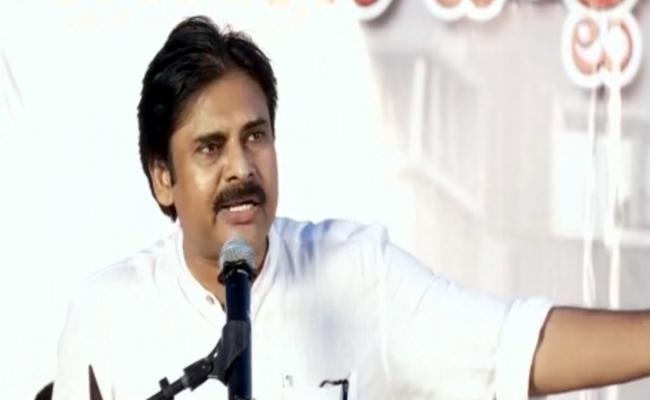 Pawan Kalyan who hasn't even completed his Intermediate, made some high statements in a recent speech.
Pawan said that he had some regret until he saw the IPS officers saluting the criminal politicians.
"I would have died if I were in such a position. I am happy for not doing IPS", he said.
The biggest joke is, this Intermediate failed candidate aspiring for the job of an IPS.
He tells several lies like these. He promises that as soon as Janasena forms the government, he would ban CCS.
If the ban of CCS is Pawan's agenda, then is it the same in TDP's agenda too? Only then can he make such promises as it will be a coalition government in case his group comes to power.
There is another joke from his speech. He said that he had intentionally stepped in Vizag knowing that there would be a huge catastrophe.
Here, the Janasena mobs have thrown stones on YCP Ministers. So, did he confess that he knows that they will throw? Is everything pre planned?
Pawan Kalyan's mindless speeches are more hilarious than anything else. His dimwit talks have been stress busters for people.
Kiran Sharma