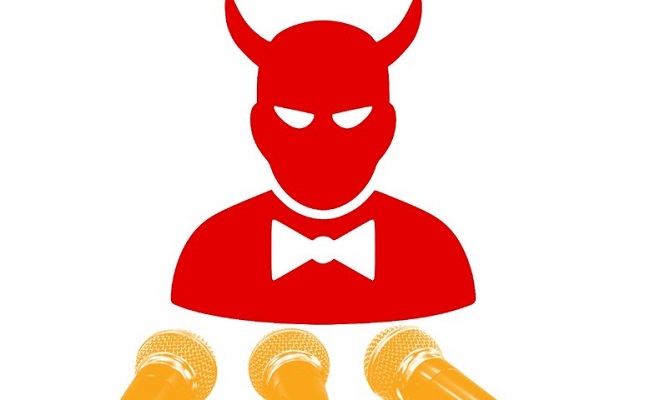 There appear to be several individuals within the TDP and among the ardent supporters of CBN in pro-TDP media who have displayed extreme behavior recently.
Their actions have raised concerns, and here are a few noteworthy instances of such behavior over the last 4-5 days:
- When advocate Siddhartha Luthra displayed a thumbs-up sign before the verdict is out, some media outlets associated with the TDP continued to report that CBN had been granted bail and hinted that the advocate indicated it with a thumsup. However, CBN was subsequently remanded and imprisioned.
- After Rajnikanth spoke with Lokesh, some TDP enthusiasts engaged in creative speculation, suggesting that Rajnikanth had praised Chandrababu as an uncorrupted, ideal, innocent and clean leader and he needs utmost support. Can any of that adjective fit in to CBN's image?!
The key point to emphasize is that celebrities typically express their support through comments on Twitter or other social media platforms when they genuinely want to show their support. However, sharing their personal phone conversations along with exaggerated or fabricated stories is a breach of their privacy.
- Expanding on this trend, TDP enthusiasts also spread gossip that Sharmila had called Nara Bhuvaneshwari to offer her condolences. No one understands how the yellow media might have beleived that people would beleive in such mindless nonsense. The mindless TDP folks assumed that Sharmila wouldn't condemn. But she condemned as a slap on their face.
- Another incident involved TDP supporters claiming that CBN had visited his own Skill Development Center in Rajahmundry Central Jail after his arrest and remand, which was met with trolling as he was in custody at the time. The point to be underlined is that he wouldnt be allowed to walk out from the stipulated place inside the prison.
- Some TDP supporters who appear on television channels show down their seemingly irrational behavior. They dress up in suits but often engage in nonsensical discussions, and at times, their rhetoric appears to endorse violence against Jagan Mohan Reddy. Some observers have even questioned their mental stability due to their erratic remarks.
- One yellow media television personality asserted that all YCP leaders were fleeing the state out of fear upon learning that the TDP and Janasena have joined hands to challenge Jagan Mohan Reddy. He went as far as claiming that all flights were fully booked with these leaders, which was met with heights of trolling.
- A TDP leader alleged that CBN was being subjected to disturbances in jail by the guards, who were making noise with their lathis and clinging to the bars of his prison cell. This claim, rather than evoking sympathy for CBN, was perceived as an attempt to ridicule him.
It appears that these individuals are hoping for a favorable outcome in 2024. However, they should consider the potential consequences if CBN does not succeed. They must also be mindful that their actions, which include using offensive language against Jagan Mohan Reddy and promoting societal violence on television, may have repercussions if they continue. It is needless to say that Jagan Mohan Reddy wouldn't spare anyone of these mindless fanatics.
Usha Chowdhary