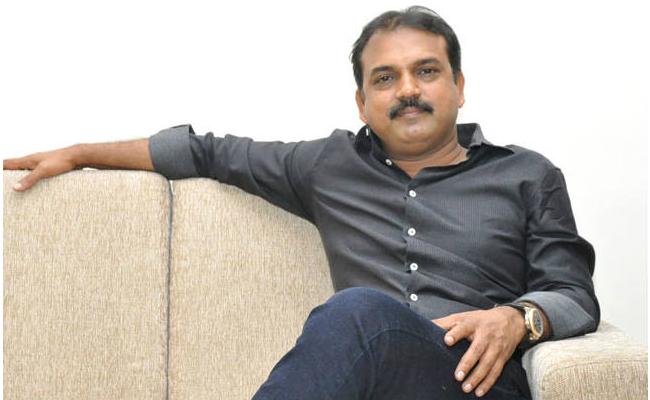 Koratala Shiva is a man who spends his time in Ramakrishna Mission. He and his wife have decided not to beget children for spiritual reasons or for some other ideal thoughts. He is a gifted writer and a talented director. But is he living with what is with him?
He always directed the films with a condition of dealing the marketing and business in spite of a producer's presence to shoulder the burden.
Koratala always keeps his friends as distributors in certain areas and never lets the figures of collection out. He plays a perception game with regard to business. This worked for some time but boomeranged and blowed him out with Acharya.
The film Acharya was made with two heroes on the banner of Konidela Productions as per the records. But it was confirmed in the beginning itself that Konidela banner was tagged just for the branding sake and neither Chiranjeevi nor Ram Charan had any burden of production and business.
Later the news has come out that the producer Niranjan Reddy made some signatures before the release of the film and kept entire onus on the Koratala.
After the release it was declared that Naizam lost Rs 20 Cr and Ceded to the tune of Rs 15 Cr. As Vizag, East, West, Krishna and Guntur were distributed by Koratala's friends the figures of losses didn't come out.
During the release of Sarkaru Vari Paata, Koratala made Rs 1.5 Cr adjusted for West Godavari by Mythri Movies in his account. During the release of Virata Parvam he adjusted Rs 5 Cr to Naizam distributor for time being.
Neither Chiranjeevi nor Ram Charan came into the picture in this entire episode which is a clear indication that they are not the share holders of any loss.
Now, as West and Naizam were settled with some amounts, the Ceded distributors also started pressuring for settlements. Finally Koratala could adjust Rs 6 Cr for them by force.
Here there are some questions. What is the actual budget of Acharya? For how much it was sold and finally is Koratala has been paying out for losses from what he earned or is he getting the amounts from outside?
This is a lesson for any director. One cannot be over ambitious with everything and burn the fingers at the end.
Kiran Sharma