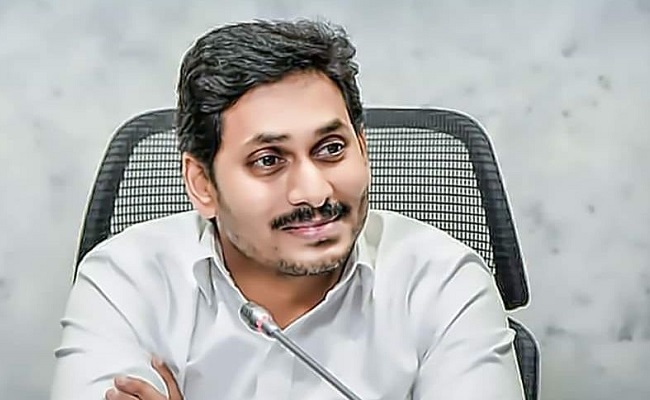 The election season is underway, and YS Jagan Mohan Reddy is about to address the public and party members. However, he seems to be focusing more on verbally attacking Pawan Kalyan, who is a relatively insignificant figure in reality.
Pawan himself has admitted that he cannot fight alone and needs the support of CBN. He has implied that he is not a candidate for the position of Chief Minister. In such a scenario, continuously ridiculing him serves no purpose.
Moreover, there are many Kapus who feel a sense of belonging to Pawan Kalyan and wish to see him as the Chief Minister. However, if he joins CBN with the aspiration of making CBN a CM, many Kapus may turn against him, potentially leading them to vote for Jagan's party. But by persistently mocking Pawan, Jagan may risk losing the loyalty of such Kapus.
Why should Jagan provoke Pawan by saying, "If you have the courage, come and fight the elections alone"? This serves no purpose. Currently, Pawan is occupied with his film shoots and other commitments.
Jagan's main political opponent is CBN, and as long as he directs his verbal attacks towards him, it makes more sense. It is unclear who is advising Jagan Mohan Reddy with such strategies.
The present trend of the CM's verbal assault on Pawan is somewhat backfiring, albeit unintentionally. It is time for Jagan to be cautious and attentive.
Adding to this, some captions and slogans like "Jaganannaku Chebudam", "Maa nammakam nuvve Jagan" and "Jagananne Maa Bhavishyattu" carry no value now and moreover they tend to frustrate the voters at this point of time. Already there is a system to post grievances to the Government. Now Jaganannaku Chebudaam which goes on in similar lines is repetitive.
What is more disgusting is the the sticking of stickers with slogans "Maa Nammakam Nuvve Jagan" and "Jagananne Maa Bhavishyattu" on the walls of houses of the voters. These bring a sense of repugnance than anything else.
Usha Chowdhary