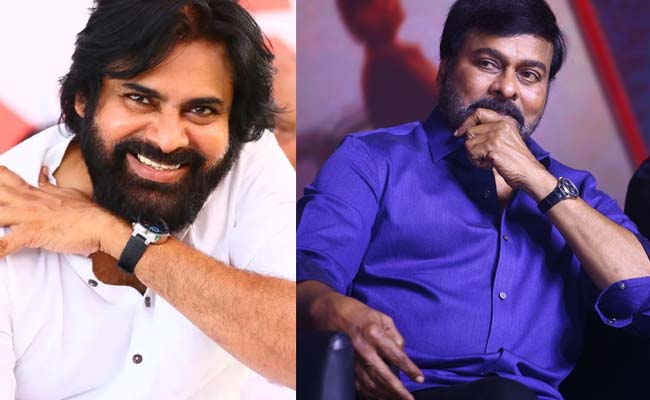 "Which politician in AP shows no commitment towards his job?" This is not any tough general knowledge question. Any average person can answer it without any pause. Yes, the answer is Pawan Kalyan.
Not any surprise, even the Janasainiks believe this by heart as their leader sails on two boats- full time movies and part time politics.
There is none in the state who can prove with evidence that Pawan Kalyan is not working with the package given by the other political party and acting according to the given script. The word 'Nibaddhata' (commitment) and Pawan Kalyan are poles apart.
But much to the irony, Chiranjeevi today released a statement that the state needs committed leaders like Pawan Kalyan. Should he say this just before the release of his film 'Godfather'? He might have thought that the Janasainiks and Pawan fans would support 'Godfather', falling flat for this statement, as they are all dumbheads. But using a word like 'nibaddhata' to praise Pawan Kalyan is like a joke. This is not required for the stature of Chiranjeevi.
With his experience he should know that any film works with its content but not by the support of fans. Chiranjeev himself saw a number of flops in his career in spite of huge support from his own fans for decades. So, how can he deliver this political statement just before the release of his film?
Chiranjeevi should also know that fans means not just PK fans. They are very less in number when compared to the rest of the groups. If they keep the film in a troll machine for supporting Pawan Kalyan, what will be the situation? Is this required?
"I wish Pawan Kalyan should rule the state one day. I will have my support for this"- this statement certainly irks many groups who are active on social media with an itch to troll something they don't like.
Everybody knows that Pawan Kalyan is the person with least IQ and zero commitment. He works only for money on a callsheet basis. He has no nibaddhata of any sort.
If he has any such 'nibaddhata' he never says that he has three options to go ahead but goes straight forward boldly.
If he really has 'nibaddhata' he wouldn;t have announced the bus yatra and aborted it immediately.
If he really has 'nibaddhata', then he would have never troubled his producers by indefinitely procrastinating the shootings, incurring huge losses for them.
First of all, he is not a leader but a follower of someone else. He follows Trivikram for his film career and Nadella Manohar for politics. He never follows his heart as a 'committed' leader.
So, Chiranjeevi should have given some serious thought before delivering this statement. These are the days of social media. Only the shrewd should express themselves in public. Otherwise, silence is better.
Kiran Sharma