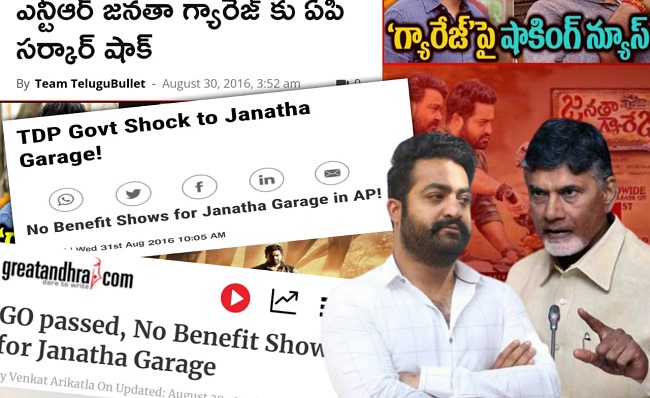 The representatives of YS Jagan Mohan Reddy's government are saying that the government is not showing any tyranny on Pawan Kalyan's 'Bheemla Nayak' but only directing it to run its shows abiding the existing rules and laws.
The benefit shows are not allowed, liberty is not given to sell ticket prices as per the demand.
But the Pawan fans are angry with the government as it was biased only with Pawan Kalyan. They point out that the government was liberal with other films in recent times with regard to ticket prices and number of shows though there were rules to follow.
Akhanda and Pushpa being big films could make good money by selling tickets at Rs 100 uniform price, ignoring the rules. Government didn't take any action then.
"Why are the rules applied so strictly only for our hero?" is the question from Pawan Kalyan fans.
To this Chandrababu Naidu also joined the group and ranting his own points stating that it is not justified to cancel the benefit shows for Bheemla Nayak.
But surprisingly, I still remember how Chandrababu Naidu stopped the benefit shows of NTR's 'Janata Garage' when he was the Chief Minister. He played enough politics with the people who he hated or felt insecure to face them. Being a Jr NTR fan I hate Chandrababu for his insecure feeling. He never wished for the growth of Jr NTR. He always used Jr NTR for his selfish motives and showed discrimination whenever the need was over. If he does something for his selfish reasons, he calls it 'love making' and if others do the same thing for their own reasons he calls it 'a rape'.
I am not supporting YSRCP government's action on Bheemla Nayak if it is really intended. What I mean to say is if Jagan is wrong, then Chandrababu is also wrong.
Chandrababu has no moral right to rant his feelings on 'Bheemla Nayak'. This sort of hypocrisy in Chandrababu is abominable and ludicrous.
Vijay Kumar K