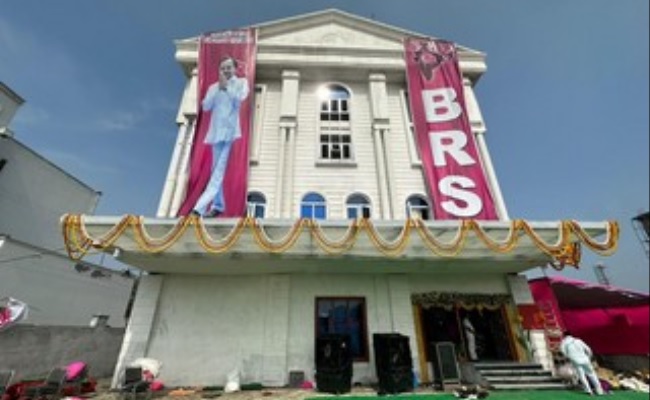 One of the factors that contributed to KCR's victory in the 2014 election, aside from regional sentiment, was the division of Reddy votes between the Congress and YCP.
It is known that YCP contested in the first election of the newly formed Telangana State at that time. The majority of Telangana Reddies have been loyal to Congress for quite a long time, and they generally don't lean on the other regional parties run by family legacies. Reddies from AP who settled in Telangana have soft corner for YCP.
In 2018, with no YCP in the Telangana contest, all Reddies united to secure victory for BRS, as they were disappointed with the Mahakootami, an alliance between TDP and Congress. The antipathy developed by Reddies towards TDP due to the ongoing battle between YCP and TDP in AP at that time was invested in the 2018 Telangana elections to defeat Mahakootami.
However, in the 2023 general election, BRS lacks both of these advantages.
At present Kammas are against BRS as they believe that KCR is very close to Jagan Mohan Reddy and has insulted Chandrababu several times in different press meets over the last 10 years.
Reddies, on the other hand, have no strong antipathy towards Congress or BRS, but the majority of them feel better seeing Revath "Reddy" as the Chief Minister this time than continuing with KCR.
The Reddy-Settlers in Telangana, who generally support Jagan Mohan Reddy in AP, are thinking that supporting BRS once earlier is enough and not required now. They are also in the mood to see a Reddy CM this time.
Thus, there is strong anti-incumbency from the Reddy and Kamma community against BRS at present. It remains to be seen how BRS will combat this at the polling booths on November 30th.
Usha Chwodhary