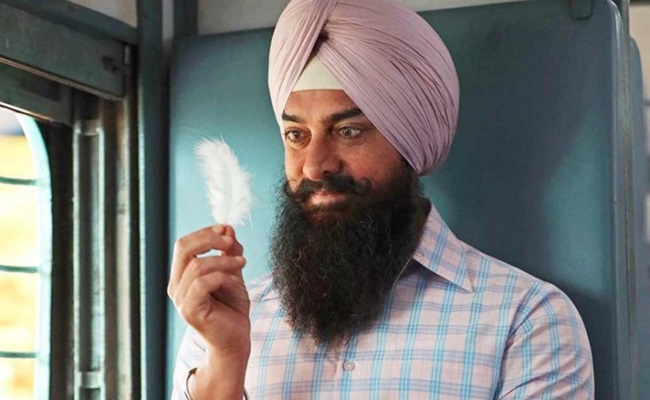 It is known that Aamir Khan is the most acclaimed actor in India. His films like Lagaan, Dil Chahta Hai, 3 Idiots and Dangal speak volumes about his artistic talent and commitment as an actor. But when it comes to remaking the Hollywood films he always proves to be a dumb and dejected.
In the first place, why does this talented man want to remake the rotten stuff from Hollywood? Rotten because they are already consumed by the audience across the globe.
In this globalized scenario everybody is exposed to everything. Remaking something from another language is not a good idea at present when OTTs are ruling the world.
But even looking into the past, whenever Aamir Khan handled some remakes from Hollywood he miserably toppled at the box office.
The most memorable ones are Dhoom 3 which he lifted from 'The prestige'. This Christopher Nolan's film got Indianized so badly that it lost its original favor completely.
Next comes the classic disaster 'Thugs of Hindustan' which came from 'Pirates of the Caribbean'. In the first place why Amir Khan assumed that this backdrop would work in the Indian subcontinent. It's like trying to make an American Redwood Tree grow in Indian tropical soil. The idea itself is so bad and the Caribbean get ups didn't work on Bollywood screen and whatever is brought to the nativity is not in sync with the narrative. Finally it ended up as a nausetic concoction putting everybody's efforts in vain.
The latest in the list is the Forrest Gump remake 'Laal Singh Chaddha'. The result is known to all. The 28 year old film is remade now. The sensibilities of the audience of a timeline will not be the same in all the decades. Picking up a 28 year old stuff itself is a sin.
The master of many trades should focus on something original which comes out from his mind and soul organically. Hope he never touches any other Hollywood classics in future.