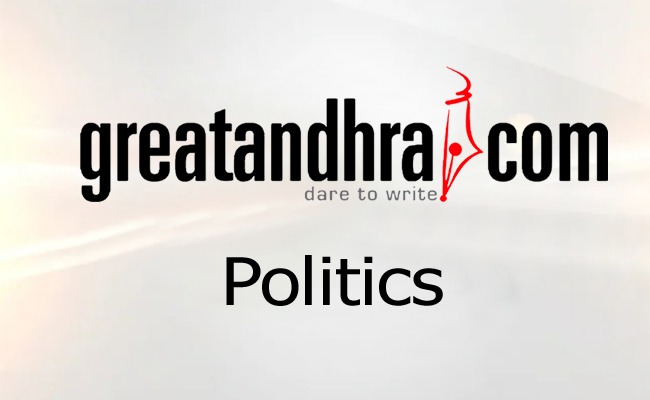 Hyderabad: The Andhra Pradesh government has turned to the Indian School of Business (ISB) to hire executives to achieve its goal to be among the top three states in India by 2022 and the best in the country by 2029.
The sunrise state, which is also seeking to become a leading investment destination by 2050, has made 11 offers to students of the Post Graduate Programme (PGP) in Management, or the Class of 2016, in the ongoing placements season at the premier management school.
The fresh management experts, who pack prior experience in the industry, will be part of a band of executives dubbed the Chief Minister Fellows, and will be involved in strategic planning and performance management and state policy programme related research, monitoring and evaluation.
Chandrababu Naidu, who played a key role in setting up ISB when he was the chief minister of undivided Andhra Pradesh, has turned to the same institute of higher learning to attract talent in his new role as the chief minister of Andhra Pradesh.
The Fellows, who are expected to have an understanding of the increasing complexity of development processes and effective decision-making for positive transformation, are being recruited for the creative and innovative perspective that one can expect from youth, said a statement from ISB.
Some of the issues the CM Fellows will be required to address include raising the quality of education, improving child nutrition, reducing maternal mortality and strengthening progress in rural areas through mitigation of poverty and creating livelihood opportunities, explains the job description put out by the State government's recruiters.
Meanwhile, the ongoing placements process at ISB, which has campuses at Hyderabad and Mohali, has seen a significant increase in demand from recruiters for talent from its flagship PGP in Management.
Large corporates and startups alike competed to hire talent from the two campuses resulting in an all-time high number of offers at 1,093.
The hybrid model of placements resulted in higher pay packages to the 812 strong Class of 2016, the ISB said.
Top consulting firms like McKinsey, Boston consulting Group, EY, Deloitte and KPMG continue to be big recruiters at the School accounting for 19 percent of the total offers.
Technology and technology services firms like Microsoft, Apple, Philips, HCL, Tech Mahindra and Directi are also present in strength making offers to 11 percent of the class.
E-commerce companies such as Amazon and Flipkart also consolidated their presence and have made a total of 109 offers so far, constituting 10 percent of the total offers to date.
This year the quality of hiring has also improved compared to previous years. A total of 92 offers for senior leadership roles and global leadership programmes were made.