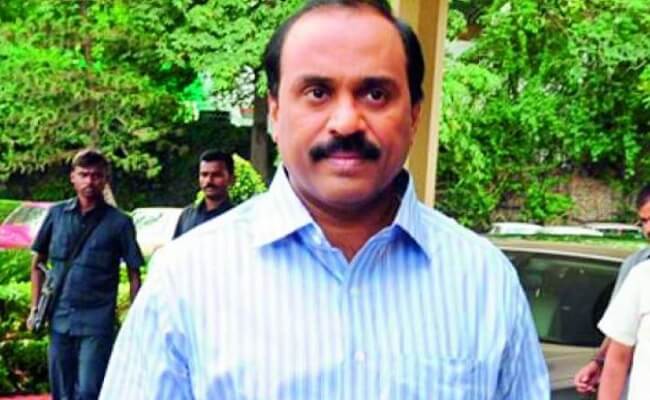 Mining baron and politician Gali Janardhana Reddy is mulling to re-join BJP ahead of Lok Sabha elections, according to sources close to him.
Reddy had floated a new political party the Kalyana Rajya Pragathi Paksha (KRPP) ahead of Karnataka Assembly elections and damaged the prospectus of BJP in the Kalyan Karnataka region.
He got elected as a MLA from Gangavathy constituency.
Reddy had dissolved the wings of his party KRPP before the Diwali festival stirring a debate in the state political circles.
The recent elevation of Chief Minister B.S. Yediyurappa's son as the State President by underplaying charges of family politics and corruption allegations, also indicate that the saffron party is gearing up to welcome Reddy.
The BJP had kept Reddy away considering alleged criminal charges against him following he launched his own party.
Reddy had not spoken against Yediyurappa but praised him saying he had helped his political career.
Sources explain that Vijayendra is keen on welcoming Reddy back to the BJP.
Reddy had played an important role in bringing BJP to power for the first time in Karnataka in 2008. Later, he faced charges of illegal mining and went to jail. The BJP maintained distance from him and did not give tickets to contest elections.