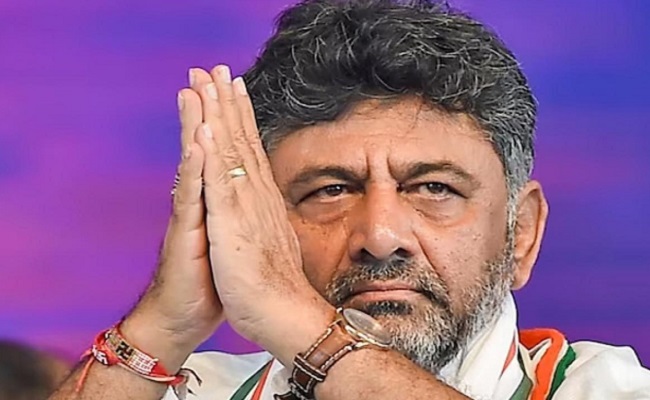 The Congress on Thursday ended the suspense over the next Karnataka Chief Minister after it announced the name of veteran leader Siddaramaiah for the top post and state unit chief D.K. Shivakumar as his deputy.
The delay in announcing the name was due to the tussle between the two but it is learnt that it was UPA Chairperson Sonia Gandhi, who ultimately convinced Kanakapura MLA to accept the role of the Deputy Chief Minister.
Shivakumar was not ready for any other post than that of the Chief Minister, which led to series of meetings between the senior party leaders for three consecutive days in the national capital. Congress President Mallikarjun Kharge, former party chief Rahul Gandhi, General Secretary, Organisation K.C. Venugopal, Karnataka in-charge Randeep Singh Surjewala and the three central observers -- former Maharashtra Chief Minister Sushil Kumar Shinde, party leades Jitendra Singh and Deepak Babaria had met several times.
A party source related to development said that Shivakumar was not ready to leave the top post in the state, until his conversation with Sonia Gandhi. It was her call and her assurances that made Shivakumar amenable.
Siddaramaiah had arrived in the national capital on Monday afternoon whereas Shivakumnar had arrived in the national capital on Tuesday afternoon after he could not come on Monday due to stomach infection. Both the leaders had met Kharge, Surjewala, Venugopal and Rahul Gandhi and presented their case with them. Shivakumar also met separately with Kharge once again to present his case. It was then Kharge felt the need to involve former party chief Sonia Gandhi to speak to the Karnataka Congress chief and accept the formula prepared by the party.
During the party's Nav Sankalp Chintan Shivir in Udaipur in May last year, Sonia Gandhi had asked Shivakumar to win Karnataka and also said that she is with him, the source added.
After her telephone call, Shivakumar accepted the party's decision and an announcement was made on Thursday afternoon by Surjewala and Venugopal.
After accepting the party's decision, Shivakumar told the media on Thursday morning: "The party high command has taken a decision. And I have taken the decision in the larger interest of the party."
The Congress had registered a thumping victory in May 10 polls, where the party won 135 out of 224 seats whereas the ruling BJP was reduced to 66 seats.