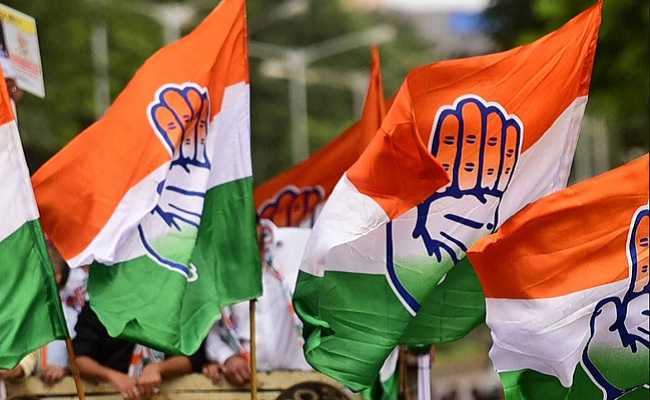 The Congress had sent out invites for its Karnataka government's swearing-in ceremony to 19 like-minded parties, while it has left out 10 parties, including the Aam Aadmi Party (AAP), Bahujan Samaj Party (BSP), Bharat Rashtra Samithi (BRS) among others.
The Congress had triumphed in Karnataka by winning 135 out of 224 seats in the southern state while the ruling BJP was reduced to 66 seats.
According to party sources, Congress President Mallikarjun Kharge sent invitations to 19 parties to attend the swearing-in ceremony of the party's government in Bengaluru on May 20.
The party source said that Kharge had sent invites to the Farooq Abdullah-led National Conference, Mehbooba Mufti-led PDP, Akhilesh Yadav-led Samajwadi Party, Jayant Chaudhary-led RLD, Janata Dal-United, Rashtriya Janata Dal, the CPI-ML, the CPI-M, the CPI, the Trinamool Congress, the Jharkhand Mukti Morcha, the Shiv Sena-UBT, the DMK, the MDMK, the NCP, Tamil Nadu-based VCK, Kerala Congress, the IUML, and the RSP.
The source said that the party has not invited Mayawati's BSP for the swearing in ceremony. Mayawati was present during the 2018 swearing in ceremony of the Congress-JD-S government in Bengaluru.
Besides the AAP and the BSP, the Congress has also not invited the BRS, N Chandrababu Naidu's Telugu Desam Party, Biju Janata Dal, the AIMIM, the AIUDF, the INLD, and the JD-S for the swearing-in ceremony.
Many leaders have already confirmed to attend the swearing in ceremony in Bengaluru on Saturday.
With the grand swearing in ceremony of the Congress government in the state, the grand old party wants to send a clear message on opposition unity to the BJP ahead of the crucial Lok Sabha elections next year. The Congress will also be facing the BRS in Telangana polls this year, where the party will be pitted against the BRS and the BJP.