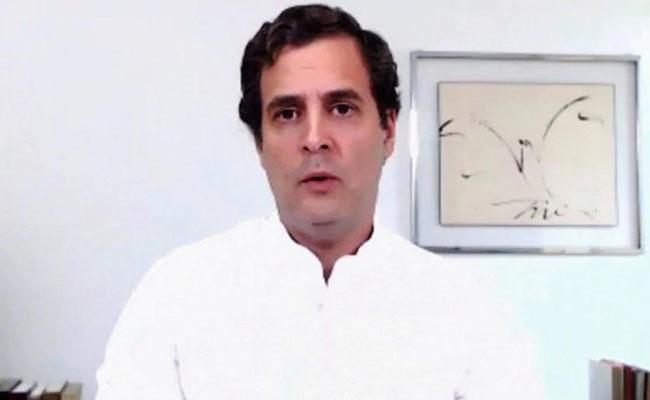 Chief Minister of Congress-ruled states and union territories, or even where they are in alliance as in Chhattisgarh, Maharashtra or Rajasthan, appear more popular than Rahul Gandhi.
Chhattisgarh Chief Minister Bhupesh Baghel's nett approval rating is 81.06 per cent. In fact 56.74 per cent respondents said they are very satisfied with his performance.
In Maharashtra, where Maha Vikas Aghadi is in power and Congress is part of the alliance, CM Uddhav Thackeray seems to have high approval ratings in spite of the pandemic situation in the state. 76.52 per cent respondents gave Uddhav a thumbs up while 63.72 per cent said they are very satisfied with his work. Just 11.36 per cent said they are not satisfied with him at all.
Rajasthan is another Congress-ruled state where the grand old party removed BJP in 2018. Its Chief Minister Ashok Gehlot has a significant 65.61 per cent approval rating. 59.71 per cent of the respondents from the state said they are very happy with the work Gehlot is doing.
In another coalition government where Congress is a partner, Jharkhand respondents gave 61.26 per cent approval to Hemant Soren, the chef minister.
In fact, the popularity of Chief ministers of Congress or alliance governments that Congress is part of seem to have trumped that of Rahul Gandhi's, by far. For instance, while Baghel has an approval of 81.06 per cent, Rahul Gandhi has just 6.2 per cent. Similarly, as Soren has secured an approval of 61.26 per cent of respondents, Gandhi has secured just 10.89 per cent. Meanwhile Uddhav Thackeray's 76.52 per cent approval is a shining contrast to Rahul Gandhi's 26.11 per cent.
The only Congress ruled or Congress alliance ruled Chief Minister who seems to be in the red is Punjab's Amarinder Singh who is inflicted with just 27.51 per cent approval. But even then, he is better off than Gandhi who secured 12.67 per cent approval in the state.
May 2009 onwards, the IANS-CVoter Tracker has been carried out each and every week, 52 waves in a calendar year, in 11 national languages, across all States in UTs in India, with a target sample size of 3,000 samples each wave. The average response rate is 55 per cent. This survey is based on CATI interviews of adult (18+) respondents across all segments.