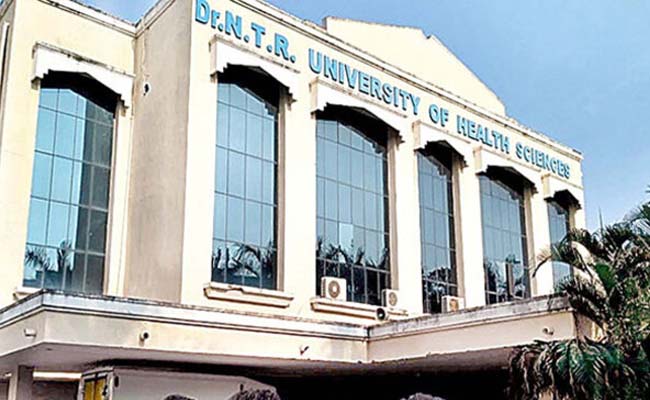 The political analysts are giving some insights about the real reason behind YS Jagan Mohan Reddy's decision to change the name of NTR Health University.
It was way back in July 2019 that the government asked the NTR Health University office to put up the photograph of the newly elected Chief Minister then.
As per a senior journalist, the office of the University denied stating that they cannot do that as they don't consider YS Jagan Mohan Reddy as their Chief Minister.
The audacity of the University crew is because of the domination of a particular caste.
A journalist says that almost all the employees in that Health University belong to the single community and only because of reservations, a few others were also given a place.
The blunt rejection of the Health University office to place the photograph of YS Jagan Mohan Reddy disturbed the CMO and the CM in particular.
So, he decided to change the name of the university itself making it a bill in the Assembly and did everything all of sudden as per his plan without giving any hint.
Though Jagan Mohan Reddy didn't mention anything about this photo incident in the Assembly, the senior journalists are believing that this could be the real reason behind his decision.