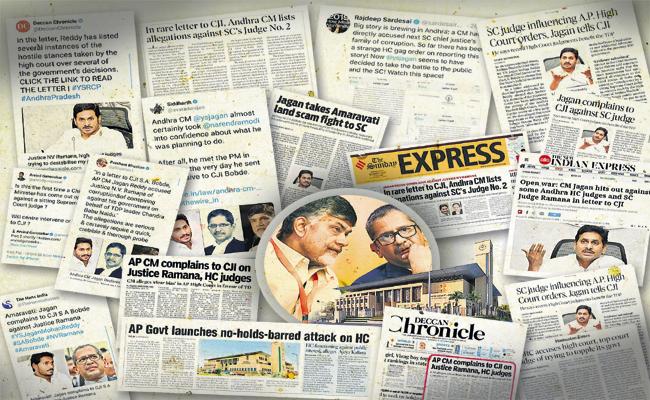 Entire nation has seen how the AP Chief Minister YS Jagan Mohan Reddy has written a letter to Supreme Chief Justice complaining about Judge NV Ramana and others.
Now the analysts are giving their opinions on this by saying that there will be two options for CJI in this case.
Since the news is now public and widely discussed, the CJI may not delay the issue but will take some immediate action as per the anticipation of the majority section of people.
So, CJI may either call all the judges to a meeting to decide on the action to be taken in replying to the letter Or he may form a committee with some judges and ask for a report after investigation.
As the allegations on NV Ramana are very serious, CJI may respond as soon as possible, say legal experts.