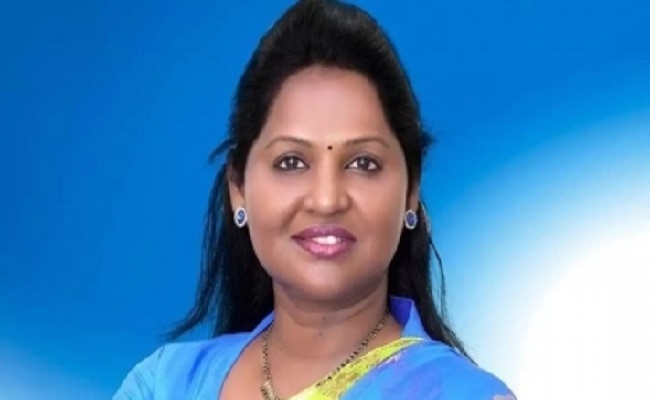 Undavalli Sridevi, the Tadikonda MLA from the YSRCP, is up in arms against the party leadership for suspending her from the party after the MLC election.
Sridevi is accused of cross-voting in the election and taking Rs 20 crore from the TDP to vote for its candidate, Panchumarthi Anuradha.
The suspended MLA has denied the charges and dared the leadership to prove their allegations, promising to pay Rs 40 crore to whoever proved the charge.
She has also extended support to the Amaravati agitation and said that she supports Amaravati as the only capital for the state.
Now, people close to the MLA say that she will quit her post and force a by-election in Tadikonda, which covers 90 per cent of the Amaravati villages.
The Amaravati joint action committee leadership is also encouraging her to quit the post.
Interestingly, TDP chief Chandrababu Naidu has also advised the MLA to quit the post and seek re-election, promising to stand by her.
Amaravati is equally or even more important to Chandrababu Naidu and his TDP as people have invested in the area on his word. They are mounting pressure on Naidu to protect their interests by securing Amaravati as the only capital.
Following this, Chandrababu Naidu has reportedly told Sridevi that she could contest again on a TDP ticket if a by-election is forced.
With TDP and Jana Sena support, besides the Amaravati joint action committee, Sridevi might consider forcing the by-election, according to the sources.
It remains to be seen whether she will take this decision after her meeting with the leadership of the Amaravati joint action committee in the weeks to come.