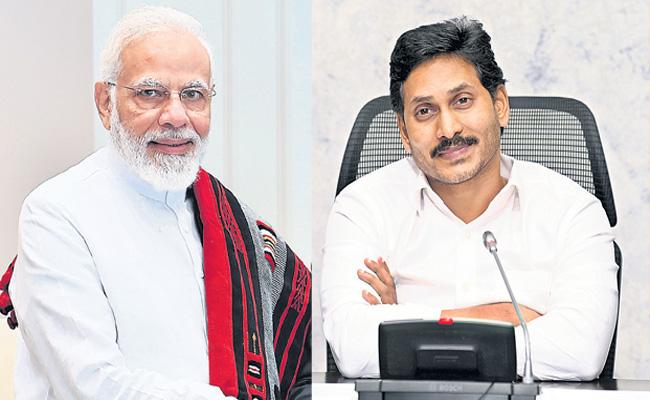 The YSR Congress party headed by Andhra Pradesh chief minister Y S Jagan Mohan Reddy is going all out to get an endorsement from Prime Minister Narendra Modi to his three capitals plan, when the latter visits Visakhapatnam on November 11.
According to sources, the YSRC is organising a massive public meeting, most probably at Andhra University engineering college grounds after laying foundation for a slew of projects in the port city.
Though it was initially believed to be a public meeting of the Bharatiya Janata Party, it is now clear that it is going to be an official and non-political public meeting, which will also be attended by the chief minister, his cabinet colleagues and top party MPs.
Sources said Jagan had constituted a committee of senior party leaders headed by Rajya Sabha member V Vijay Sai Reddy to make arrangements for the public meeting.
It is learnt Sai Reddy has been given the task of mobilising at least two and a half lakh people to the meeting.
"In all probability, Jagan might raise the issue of three capitals on the dais with Visakhapatnam as the executive capital and seek the cooperation and assistance from Modi. He will make the Prime Minister give some commitment on the three capitals issue," a party source said.
During his visit, the Prime Minister will launch construction works taken up with Rs 400 crore for the redevelopment of Visakhapatnam railway station, besides the new office complex of the sanctioned South Coast Rail Zone which has its headquarters in Visakhapatnam.
He is also likely to commission the Rs 26,000-crore modernisation and expansion project of Visakh Refinery, green campus at the Indian Institute of Management (IIM) in Visakhapatnam and cruise terminal works.
The Prime Minister might lay the foundation stone for several sanctioned projects in the Port City, 400-bed ESI Hospital coming up with Rs 385 crore and modern a mega fishing harbour.