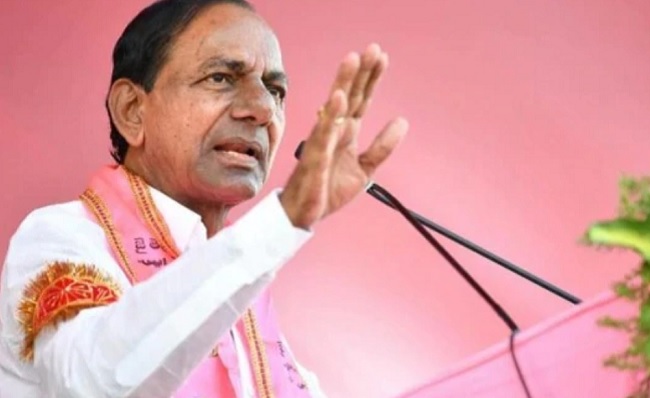 The announcement made by the Telangana Rashtra Samithi MPs on Tuesday that they would boycott the rest of the winter session of the Parliament over the stubborn stand of the Centre on paddy procurement policy has heated up the political atmosphere in the state.
Soon after their announcement, there were speculations in a section of media that party president and Telangana chief minister K Chandrasekhar Rao is going to take a serious decision to further ignite the state politics.
According to these reports, KCR is contemplating asking all the nine Lok Sabha members of the TRS to resign from their seats and go in for the by-elections on the plank of paddy procurement.
He would also challenge the opposition MPs to resign from their seats to take a fresh mandate from the people, so that it would clearly establish whether the TRS or the opposition is right on the paddy procurement issue.
According to these reports, KCR might take an announcement to this effect on December 9, coinciding with the first announcement of Telangana formation in 2009. This indicates the TRS chief is going to trigger the Telangana sentiment all over again.
One doesn't know how much truth is there in these reports, but if it at all it is true, then one can say KCR is definitely taking a risk. The paddy procurement is no doubt a serious issue, but one wonders whether people would elect the TRS MPs again on this issue.
As it is, there is an anti-establishment atmosphere in the state and therefore, going for the by-elections at this stage would be calculated risk. However, the TRS chief is confident that the people would appreciate the sacrifice of his party MPs and vote for the party.