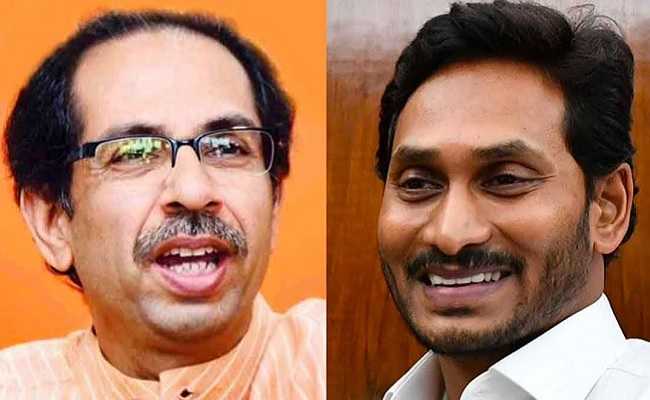 The ruling Shiv Sena in Maharashtra is having tough time after being in power for two-and-a-half years.
There is a revolt against the leadership, chief minister Uddhav Thackeray, by his own party MLAs.
Among other issues, the major reason that they cited was the inaccessibility of the party president and chief minister to the MLAs.
The rebel MLAs allege that the chief minister did not meet them. They were turned away by the CMO officials.
The rebel MLAs are accusing the chief minister of denying audience to them, even to listen to their grievances.
Well, we have been hearing similar complaints from Tadepalli in Andhra Pradesh against YSR Congress president and chief minister Y S Jagan Mohan Reddy.
Even after three years, more than 50 MLAs never had the chance to meet the chief minister in person.
Most of the MLAs are sent back by the CMO officials without seeing the chief minister and there is not a single MLA in the state who could meet the chief minister in a first attempt.
A successful leader in the politics should be accessible to his leaders and the audible and visible to the people.
Like Uddhav in Maharashtra, Jagan in Andhra Pradesh is also facing these allegations.
There may not be a revolt in YSR Congress immediately as the BJP is not in a hurry to form government in Andhra Pradesh.
But, the issue of inaccessibility to the leaders and inaudible to the people will certainly be an issue that Jagan has to look into.