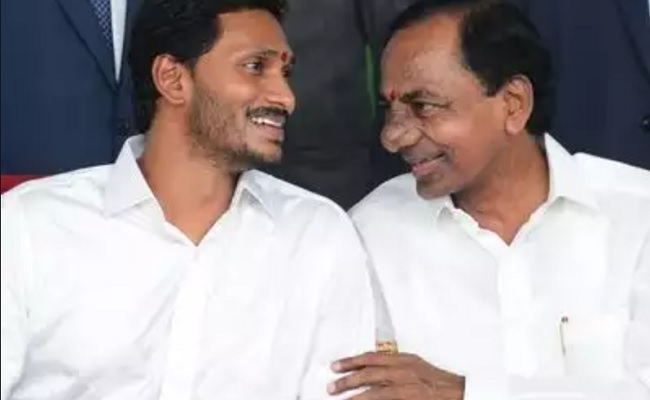 Andhra CM Y S Jagan Mohan Reddy originally planned to lay foundation stone for the executive capital in Visakhapatnam on August 16, but was forced to postpone it because of the status quo order issued by the state high court.
In fact, Jagan had planned to hold a big function at Visakhapatnam by inviting Prime Minister Narendra Modi and other VIPs. On his behalf, the CMO wrote a letter to the PMO inviting Modi at least through video conferencing method.
Though the event has been postponed now, the Jagan government is firm on hosting it in a big way whenever it is held.
It has already moved the Supreme Court challenging the high court stay order, but since the stay ends on Friday, Jagan is keen on conducting the event at the earliest soon after the case is disposed of in the court.
Minister for Botsa Satyanarayana on Thursday made it clear that the foundation laying ceremony would be held at the earliest.
"It will not be stopped. As part of the tradition, we shall invite PM and other big people in the country for the event," Botsa said.
The question is whether Jagan will invite KCR to the foundation laying function for the executive capital in Visakhapatnam. In the last few weeks, the terms between the AP and Telangana governments have worsened because of the irrigation projects.
While KCR made strong comments against Jagan in his meeting with the officials, Jagan said his government would just ignore KCR's comments and go ahead with its irrigation projects.
In the wake of this war of words, one wonders whether Jagan would invite KCR for the Visakhapatnam function. Even if he does, one doesn't know whether KCR will attend it. It remains to be seen how the things will turn out in this direction.
It may be mentioned that KCR had attended the foundation laying ceremony at Amaravati on the invitation of former CM N Chandrababu Naidu. He was given a rousing reception at Amaravati then and KCR's speech received loud applause.