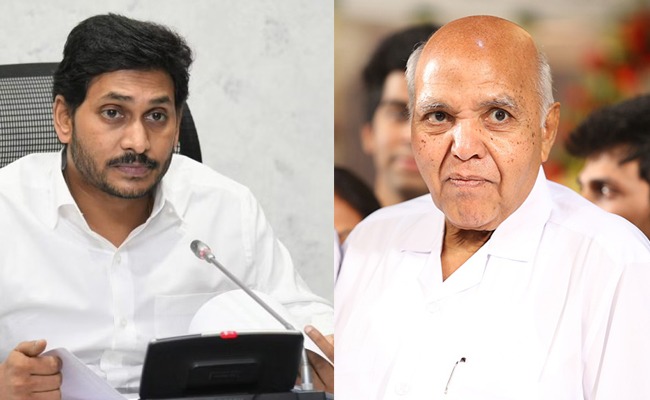 Andhra Pradesh politics have different angle when compared to the politics in other states. Here the media does politics and even becomes a political rival to a party.
Media doesn't play its accepted role in the state, but plays a political party role trying to twist the information.
Eenadu has been the political rival to the Congress from its inception. But now it had become the political rival to the YSR Congress headed by Jagan Mohan Reddy.
Eenadu group headed by Ramoji Rao is currently waging a war against chief minister Jagan Mohan Reddy.
The media is prominently coming up with anti-government stories every day, to create anti-government feeling among the people.
The way the Eenadu presents itself, it looks as if Ramoji Rao had taken up the battle to defeat Jagan and restore Chandrababu Naidu as chief minister in the state in the 2024 elections.
The media is coming up with news as if the question papers are leaked for the first time, as if power cuts are imposed for the first time, as if roads were damaged for the first time, as if teachers hold protests for the first time, as if students write exams under the trees for the first time as if petrol prices are increased for the first time, as if patients die in the hospitals for the first time.
If one follows Eenadu regularly in Andhra Pradesh, one gets the impression that as if all the bad things happening in the state only for the first time.
Though TV5 and Andhra Jyothi also do the same anti-Jagan campaign, people are not taking them seriously down the lane.
It is only the Eenadu reports which grab the attention of the people and raise discussion.
Going by the extensive campaign against the government by the Eenadu, it gives an impression that the next election in the state is going to be fought between Ramoji Rao and Jagan!