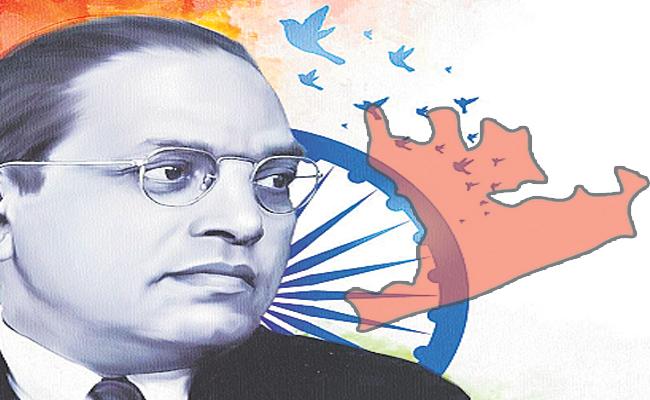 Is TDP not comfortable with giving the name of Ambedkar to a newly formed district in Andhra Pradesh? The indications are clear.
A section of media that blatantly supports TDP and behaves as a voice of that party has started a discussion that Dr Ambedkar does not belong to Andhra Pradesh and so why his name has to be given to a district.
Reacting to this a netizen mentioned- "The freedom fighters like Gandhi and Nehru were also non local. But only a community in particular was more fond of those names. We can see many Gandhis and Nehrus among that community in Vijayawada-Guntur region. When they can give the names of forward caste national leaders to themselves, is it wrong to name a district in the name of Dr BR Ambedkar, who was the architect of our Constitution?"
Another netizen wrote- "We have roads, streets and areas in Andhra Pradesh in the name of Gandhi Street, Gandhinagar, and Nehru road. Why can't Ambedkar? I think TDP media is stern against giving value to a national leader who is a Dalit. They always need only the districts in the names of NTR and Paritala".
The other comment is that the TDP media is afraid that the votes of dalits and BCs would go to YSRCP in Konaseema region if a district is named after Dr BR Ambedkar and so they are doing negative campaigns bringing local and non local aspects into discussion.
On a whole, the reactions of TDP media are exposing the yellow brigade's narrow mindedness, jealousy and desperation at every decision taken by the ruling party.